The Canada Infrastructure Bank (CIB) and the City of Edmonton (City) are collaborating to reduce greenhouse gas emissions through a partnership that will enable the City to purchase zero-emission buses and complete a feasibility study on municipal building retrofits.
An agreement in principle between the two parties has the CIB investing $14.4 million towards the acquisition of 20 new zero-emission public transit buses (ZEBs).
"The CIB is determined to support Canadian municipalities' climate action and infrastructure renewal," stated Ehren Cory, President & CEO, Canada Infrastructure Bank. "We are proud to collaborate with the City of Edmonton to expand its zero-emission bus fleet and accelerate its municipal building retrofit plan. This will contribute towards improving the quality of life for Edmontonians with cleaner public transit and green public buildings."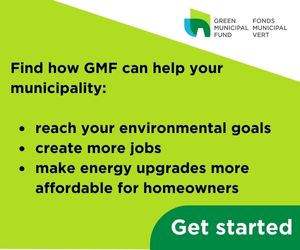 The new bus purchase will add to Edmonton Transit Service's fleet of 40 zero-emission transit vehicles. The buses contribute to the City's shift toward more sustainable transportation, a lower carbon footprint, and a higher-quality transit service.
Financial savings are estimated to be substantial, as lifetime operating costs for ZEBs could be as much as 40 per cent lower than diesel buses.
"The success of our economy, public health, and quality of life all depend on Edmonton making a shift to a low carbon future which is why this investment by the Canada Infrastructure Bank is so crucial," added Don Iveson, Mayor of Edmonton. "In addition to supporting our economic recovery, this investment in zero-emission public transit and greener buildings helps ensure Edmonton is making tangible gains in its goal to become a competitive, low-carbon City of the future."
Under a separate memorandum of understanding, the CIB will advise the City on its building retrofit initiative, which is designed to improve the energy efficiency of municipal buildings.
The goal of the feasibility study is to find opportunities to reduce greenhouse gas emissions from the City's existing buildings and new approaches to modernizing its assets.
Featured image: GreenEnergyFutures.ca