The Ontario government is investing over $45 million to support construction of community facilities in the City of Barrie and the Town of Bracebridge.
A $40 million community hub in downtown Barrie will receive $29 million and the multi-use community centre in Bracebridge will receive $16 million.
In Barrie, the new community hub, that will be operated by the YMCA of Simcoe Muskoka, will include licensed childcare spaces, a youth centre with transitional housing and outreach support, a rehabilitation space for cardiac and cancer post care patients, and various recreation areas for fitness programs.
"The importance of this facility in our downtown cannot be understated," said the Doug Downey, Attorney General and MPP for Barrie-Springwater-Oro-Medonte. "This new YMCA Hub will help reclaim the downtown core as a space dedicated to families and children. It also features an innovative partnership with Youth Haven, allowing for deserving teens to access transitional housing, which will have lasting, positive impacts on their lives."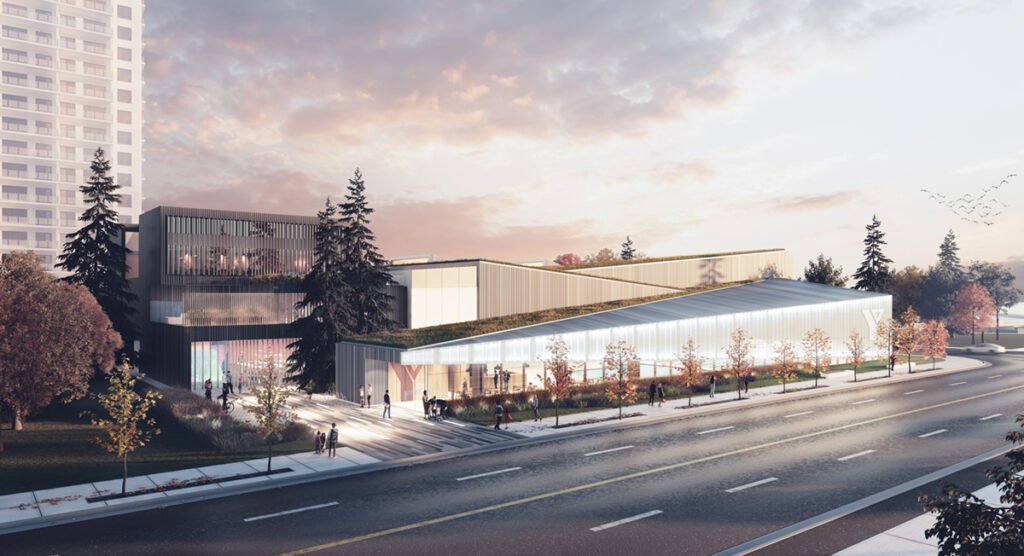 The new centre in Bracebridge will include a 1,000-seat arena, a modern public library, a shared community hall, an accessible indoor multi-use field house, a common lobby area and ample on-site parking.
"The Multi-Use Community Centre is the culmination of years of hard work by many in our community that share a vision of greater inclusivity and participation in sport and cultural programming and events," said Bracebridge Mayor Graydon Smith. "The funding allows us to proceed with all the components together in a more cost-effective manner that will have immediate and lasting positive impacts."
Featured image: Rendering of Bracebridge's new multi-use community centre (MUCC). (Town of Bracebridge)