Natural Resources Canada and the Federation of Canadian Municipalities (FCM) announced a pair of investments, through FCM's Green Municipal Fund (GMF), totalling more than $140,00 for communities in New Brunswick and Newfoundland and Labrador.
"Local green solutions create jobs, lower emissions and build a more prosperous and sustainable economy for all. This is how we get to net-zero by 2050," stated Seamus O'Regan Jr., Minister of Natural Resources.
An investment of $36,650 to the Association des anciennes, anciens, amies et amis de l'Université de Moncton, Shippagan campus (alumni and friends association) will fund a feasibility study on public transit in the Acadian Peninsula in New Brunswick.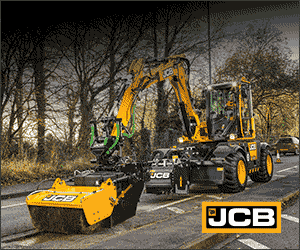 Supported by the Town of Caraquet, the project will propose transit system options that could integrate various modes of transportation, while reflecting the economic, social, and environmental needs of rural communities. These modes of transportation could include shared cars, individual vehicles with volunteer drivers, active transportation, and other solutions.
The project also aims to assess the transportation demand of the population of the Acadian Peninsula. It will define and prioritize the expectations of organizations and the public regarding transit and develop a transportation plan with the related budgets. It will also define the implementation strategy for the selected business model, prepare the business plan and determine available funding sources for carrying out and implementing the public transit project.
The second investment of $104,800 aims to help reduce greenhouse gas (GHG) emissions and improve water quality in St. John's and Corner Brook in Newfoundland and Labrador.
The City of Corner Brook will receive $56,200 to conduct a feasibility study with Corner Brook Pulp and Paper to investigate technical options for combining the treatment of municipal and paper mill wastewater. Currently municipal wastewater is not treated and is discharged directly into the Humber Arm marine environment. The industrial effluent from the mill is currently treated through an activated sludge process.
The City of St. John's will receive $48,600 to develop a climate plan that aims to reduce emissions and stabilize energy costs. The Resilient St. John's Climate Plan will be developed using a stakeholder approach and a comprehensive geospatial energy flow model. This approach would allow St. John's to estimate energy use and costs in the community at a neighbourhood level, as well as the potential for job creation under a future scenario. This information would then be used to develop an evidence-based, equitable and economically viable plan for the city to reach net-zero greenhouse gas emissions by 2050, with a strong focus on addressing equity and energy poverty.
"Our cities and communities influence half of the country's greenhouse gas emissions," added FCM's president, Joanne Vanderheyden. "That means local action is critical. With support from the Green Municipal Fund, this is what's happening: municipalities of all sizes are implementing smart low-carbon solutions. Empowering this local expertise is vital to meeting Canada's climate goals."
Featured image: Corner Brook Pulp and Paper will use funding to investigate technical options for combining the treatment of municipal and paper mill wastewater. (Kruger)