The governments of Canada and Ontario announced joint funding for seven projects to improve public transit and provide additional active transportation options to Hamilton residents.
The Government of Canada is investing over $201.8 million in these projects through the Public Transit Infrastructure Stream (PTIS) of the Investing in Canada infrastructure program. The Government of Ontario is providing more than $168.2 million, and the City of Hamilton is contributing over $148.8 million to these projects.
Among the projects funded, the construction of a new 60,000 square metre public transit maintenance and storage facility that will include a 30-bus maintenance area, storage for 200 conventional size buses, approximately 4000 square metres of administration space, and a four-level parking structure. Once completed, the new facility will improve the capacity of public transit infrastructure in the City and improve the quality and safety of the existing and future transit system.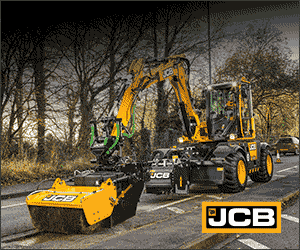 "This funding, along with the federal government's previously announced support for Hamilton's LRT project, together represent an historic, generational investment in transit in Hamilton," stated Hamilton Mayor Fred Eisenberger. "This will allow us to expand transit like never before, making it faster, more affordable, more reliable and more convenient. This in turn will attract more riders than ever before, which in turn makes roads less congested and is good for the environment."
In addition, improvements to Hamilton's bus transit network and upgrades to the City's 16 km-long A-Line rapid transit corridor will result in a faster and more reliable public transit experience. The upgrades involve the construction of five new queue jump lines and 17 km of new sidewalks along 12 different segments of rapid transit roadway, the implementation of transit signal priority measures at various intersections, and improvements to approximately 19 transit stops along the corridor.
Once completed, these projects will contribute to the City of Hamilton's network of BLAST corridors designed to connect residents from the lower city, to the mountain, to the waterfront and the airport. This gives Hamilton the tools to deliver exceptional transit to move within the city, and conveniently access regional transportation choices.
"Building on our historic investment in the Hamilton LRT, this investment will reduce commute times and help workers, students, seniors and families across Hamilton and beyond get where they need to go faster, cleaner and in affordable ways," added Catherine McKenna, Minister of Infrastructure and Communities.
Featured image: (Twitter – @cathmckenna)