The Ontario government says it is continuing to meet the rapid rise in demand for high-speed connectivity by investing more than $109 million in Telesat's next-generation Low Earth Orbit (LEO) satellite Network, Telesat Lightspeed.
Telesat Lightspeed is the largest space program ever undertaken in Canada and represents a $6.5 billion capital investment by Telesat. Ontario's investment secures dedicated high-speed satellite bandwidth for local internet service providers to purchase at reduced rates, enabling them to provide affordable, high-speed connectivity services, including LTE and 5G, to various communities across the province. The program will also bring to the province about $20 million in capital expenditures including a new, state-of-the-art gateway landing station at Telesat's Allan Park teleport near Hanover as well as the expansion of the company's operations in Ottawa.
"Supporting Telesat is an investment in economic growth and good jobs in Ontario now and on the horizon," said Vic Fedeli, Minister of Economic Development, Job Creation and Trade. "This is an investment in continued research and development, and the commercialization of satellite technologies in Ontario with economic benefits that will resonate in communities across the province."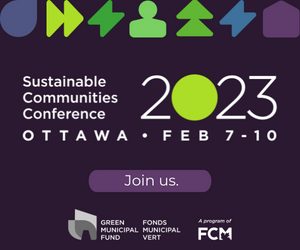 Ontario's investment is aimed at futureproofing and diversifying the province's broadband infrastructure. The satellite network is expected to go into service in the first half of 2024.
Ontario's investment will help further the government's ongoing commitment to ensure all regions in Ontario have access to high-speed internet, while spurring greater innovation in the province, increasing Ontario's competitive advantage, and advancing the province's commitment as an international leader in this increasingly important high-tech industry.
"The COVID-19 pandemic has highlighted just how important high-speed internet and reliable cellular services are to participate in today's digital world," said Kinga Surma, Minister of Infrastructure. "Our investment in satellite today will help ensure our future demands for connectivity are met in communities across the province, and for generations to come."
"Access to affordable and reliable high-speed Internet connectivity is essential in today's digital economy," said Dan Goldberg, Telesat's President and CEO. "This partnership with the Government of Ontario will not only achieve the province's goal of connecting everyone, regardless of where they live, to affordable high-speed Internet, but also positions Ontario at the forefront of the highly strategic New Space Economy through Telesat's local investments in jobs and technology innovations."
Ontario's investment to meet future connectivity needs also builds on the government's existing initiatives to expand high-speed internet in communities across the province, many of which are already connecting homes and businesses today.
Ontario announced in March its commitment of nearly $4 billion to connect every region to high-speed internet by the end of 2025.
On July 29, 2021, the Province announced a joint provincial and federal investment of up to $1.2 billion in 58 new projects to bring high-speed internet to up to 280,000 rural households in hundreds of communities through the provincial Improving Connectivity for Ontario (ICON) program and the federal Universal Broadband Fund programs.
Ontario also announced an investment of up to $14.7 million in 13 projects to expand high-speed internet in more communities, from Belleville to Bancroft, Muskoka Lakes to Puslinch, and Sioux Narrows-Nestor Falls to Moose Cree First Nation.
Featured image: Vic Fedeli, Minister of Economic Development, Job Creation and Trade announces Ontario's investment in Telesat on August 6, 2021. (Government of Ontario)