Metrolinx and Infrastructure Ontario released a Request for Qualifications (RFQ) in a search for teams interested in building the stations and the remaining work along the Scarborough Subway Extension.
"We are making important progress on delivering modern and reliable rapid transit for Scarborough by starting procurement for the Stations, Rail and Systems contract," said Phil Verster, president and CEO, Metrolinx. "Securing a team of skilled industry leaders to complete this major part of the project will help us get the extension completed as quickly as possible for transit riders in Scarborough and around the region."
The RFQ outlines the scope of work required for the SRS package, which includes: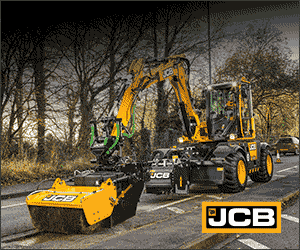 Three new subway stations, with associated bus terminal facilities, at Lawrence Avenue and McCowan Road, Scarborough Centre and a terminal station at McCowan Road and Sheppard Avenue.
Eight emergency exit buildings and other required emergency and life-safety
Installation, testing and commissioning of all systems equipment including track, ventilation, signals, communications, integrated control system, traction power, and all other permanent mechanical and electrical systems.
The contract for tunnel construction was awarded on May 25, 2021 to Strabag and work is already well underway at the launch shaft site.
"The release of this procurement package for the Scarborough Subway Extension marks another milestone reached on Premier Ford's transit expansion plan for the people of Scarborough and the GTA," said Caroline Mulroney, Minister of Transportation.
Following the close of the RFQ, Infrastructure Ontario and Metrolinx will evaluate the submissions and announce a shortlist of qualified proponents in early 2022. The shortlisted proponents will be invited to submit detailed proposals on the design and delivery of this package of work as part of the Request for Proposals process.
"The release of the RFQ for the Stations, Rail and Systems work is an important step towards getting a partner on board to help us deliver the Scarborough Subway Extension," said Michael Lindsay, president and CEO, Infrastructure Ontario.
Featured image: Metrolinx image