The work of Canadian consulting engineering firms was celebrated online as twenty projects were recognized for excellence during the 2021 Canadian Consulting Engineering (CCE) Awards virtual celebration.
On October 28, during a virtual broadcast, a total of 24 awards were presented to consulting engineering firms from across Canada for their work on projects that connect communities, improve safety and enhance the quality of life in Canada and around the world. Twenty projects, in a range of categories, were honoured with Awards of Excellence and four received an additional Special Award.
Recognized as the industry's highest honours, the awards are presented to projects by Canadian firms that illustrate the most remarkable engineering feats. "These awards showcase incredible projects and accomplishments by consulting engineering firms across Canada" said ACEC president and CEO John Gamble. "They demonstrate how ACEC members use ingenuity and innovation to connect communities, grow the economy, and improve safety and sustainability. The impacts and benefits of their work are long-lasting, often immeasurable, and deserve to be celebrated."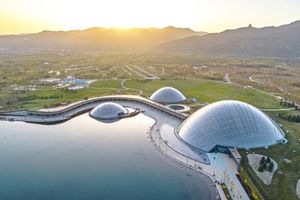 StructureCraft – Taiyuan Botanical Garden Domes 
The city of Taiyuan in central China looked to StructureCraft to create three long span gridshell domes covering a world class botanical garden. To achieve a more sustainable and aesthetically pleasing garden, the innovative architectural design from DMAA called for the domes to be supported using wood instead of steel. StructureCraft was both structural engineer and builder for an entirely unique paraboloid scheme which, at 88 metres, creates one of the longest span non-triangulated timber gridshells in the world.
"We are honoured to be recognized with this significant award for the domes. These unique gridshells would not have been achievable without intense collaboration between designers, manufacturers, and builders on three continents who all came together to create a truly world-class innovative structure" says Lucas Epp, Vice President & Head of Engineering of StructureCraft.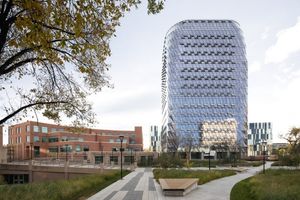 Entuitive – MacKimmie Complex Redevelopment
As part of its strategic vision towards a carbon neutral campus by 2050, the University of Calgary commissioned a consulting team that included Entuitive for a retrofit of the existing 1970 MacKimmie Tower. The goal was to transform it into a leading edge, high-performance, net-zero carbon building. The Tower is now 85% more energy efficient and has been recognized by the Canadian Green Build Council with a provincial and national Green Building Excellence Zero Carbon Award. It serves as a model of what can be done to existing buildings to help achieve our carbon neutral goals.
"On behalf of an extensive project team consisting of the University of Calgary facilities development staff, multiple consultants, the construction manager and their trade contractors, it is an honour for the University of Calgary's MacKimmie Complex Redevelopment project to be recognized with an Award of Excellence! Of so many amazing projects that consultants work on to reduce the operating
carbon footprint, it means so much to us that this project has been recognized at a national level" says Ian Washbrook, P.Eng, Principal at Entuitive.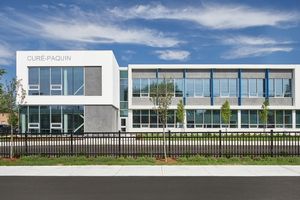 gbi – Curé-Paquin Primary School
The first project in Quebec — and the first primary school in Canada — to receive Zero Carbon Building – Design certification from the Canada Green Building Council, the Curé-Paquin school is a flagship initiative for other school service centres. gbi acted as the lead engineering contractor for building mechanical and electrical services and for energy conservation in the innovative design of this project, which promotes academic success and prioritizes comfort.
"gbi acted as the lead engineering contractor for building mechanical and electrical services and for energy conservation for the design of the Curé-Paquin school, the first project in Quebec—and the first primary school in Canada—to receive Zero Carbon Building – Design certification from the Canada Green Building Council" says Maxime Boisclair, Eng., LEED AP BD+C, Director, Sustainable Development at gbi.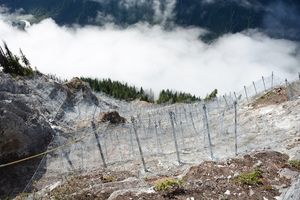 McElhanney – Trans-Canada Highway Avalanche Mitigation
Glacier National Park, located 650 kilometres east of Vancouver, is home to a unique transportation corridor containing the Trans-Canada Highway, Canadian Pacific Railway, and a concentrated cluster of high-frequency avalanche paths. Parks Canada Agency engaged McElhanney to improve the corridor's safety and reliability by implementing industry-leading avalanche mitigation solutions. These solutions, integrated with the complex existing avalanche control program, reduced the avalanche risk to roadway users and the Canadian Pacific Railway, and helps keep Canadians moving year-round.
"Thank you for this award, our team is very grateful. This project involved bringing international technology into Canada to resolve major transportation challenges in a highly active avalanche area. The fast return rate has made a remarkable difference in public safety, Parks Canada's operations, and Canadian engineering standards' advancement" says Naginder Jabbal, P.Eng., C.Eng., PMP, Transportation Business Leader at McElhanney Ltd.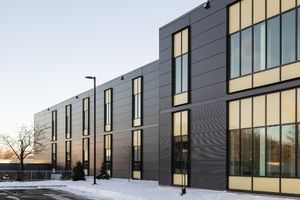 WSP – Hôpital Maisonneuve-Rosemont – Modular Complex
When the COVID-19 pandemic struck in early 2020, the government of Quebec declared a state of emergency, which included measures to prevent and overcome the pandemic. As part of their response to the pandemic, the Hôpital Maisonneuve- Rosemont in Montreal engaged WSP to have a building expansion constructed to accommodate the increased patient load caused by COVID-19. Utilizing modular construction methods, the forward-looking project team designed the complex so that it could also be used to serve oncology patients after the pandemic.
"This response to a public health crisis shows that, with future ready thinking, our responses can quickly address immediate needs while providing long term value for the future. It is truly an honor to be recognized for this redefining healthcare project" says Marie-Claude Dumas, President and Chief Executive Officer of WSP Canada.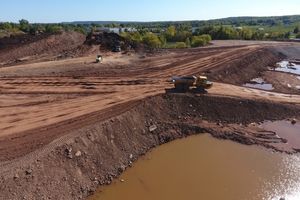 WSP – West Niagara Secondary School Remediation Project
The District School Board of Niagara purchased half of Ridgeview Garden Centre's land to build a school. WSP provided remediation options for the historical site that included a former brickwork and quarry illegally infilled with 140,000 cubic metres of construction and demolition waste. The work included the removal of the waste to licensed landfill, diversion of impacted soil to a re-use site, and sequestration and risk management of impacted soil beneath the relocated garden centre property. This was accomplished all while keeping Ridgeview operating.
"Transforming environmentally-sensitive properties into vibrant new facilities is important for creating healthier, more resilient communities. Thanks to our excellent community and project partners, we can look forward to the opening of the new West Lincoln Secondary School on this former brownfield site in 2022" says Marie-Claude Dumas, President and Chief Executive Officer of WSP Canada.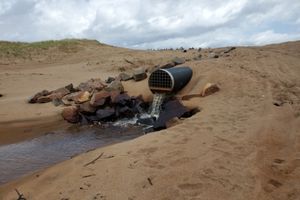 WSP – Lowering the regional groundwater table in Nutashkuan
Due to its location on the edge of the Gulf of St.
Lawrence and its low elevation in relation to sea level, the Innu community of Nutashkuan has been experiencing flooding problems in its homes in the spring for several years. WSP was called upon following the spring 2017 floods to quickly develop a solution to protect the community, resulting in a controlled groundwater drawdown project.
"Using global expertise to present a local solution, our team was successful in helping the Innu Nation of Nutashkuan generate a cost effective, creative approach to prevent future flooding in the community," said Marie-Claude Dumas, President and Chief Executive Officer of WSP Canada. "Thank you to our local partners for working with us to accomplish this innovative approach to flood resilience."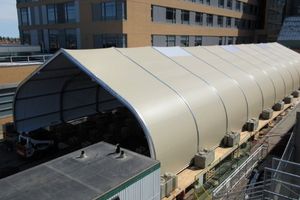 Stantec – Peter Lougheed Centre Temporary Covid-19 Treatment Facility
In March 2020, Stantec Consulting Ltd., along with Alberta Health Services, Sprung Structures, Faulkbuilt, and CANA Construction collaborated to build a temporary treatment facility to accommodate the predicted Pandemic peak in May 2020. At the time, Calgary accounted for 63% of Alberta's confirmed cases of Covid-19. Communication and coordination between all disciplines, physicians, and nurses was critical. The facility was designed and entirely constructed under 3 weeks, providing an additional 70 treatment spaces for patients in Calgary.
"It was an honour to work on this important project and be part of helping the province take action against the Covid-19 pandemic" says Jeff Rent, Mechanical Engineer at Stantec.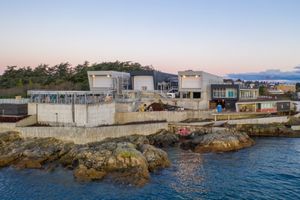 Stantec – Capital Regional District Wastewater Treatment
When the Capital Regional District (CRD) embarked on an ambitious effort to plan, construct and commission a new 108 mega litre per day tertiary treatment facility to serve the Core Area communities of Greater Victoria, Stantec was engaged to provide technical services and act as the Owner's Engineer. Collaborating with the CRD team to deliver nine major capital projects under the program – the largest in CRD history – Stantec developed innovative solutions and used a hybrid procurement model, completing construction in record time of only 4 years and with cost savings of $425 million.
"It was a pleasure to collaborate with CRD on this challenging project demonstrating CRD's commitment to environmental stewardship. As part of an integrated team, Stantec delivered the project on time and budget. The new tertiary treatment and residuals treatment facilities will serve the Greater Victoria communities for many years to come" says Reno Fiorante, P.Eng., Senior Vice-President of Stantec.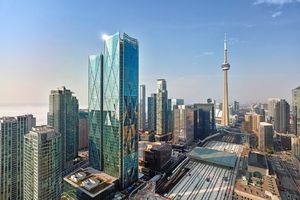 RJC Engineers – CIBC SQUARE at 81 Bay Street
Consultant RJC Engineers provided structural engineering for a complex, mixed-use development within a tight urban site of Toronto. This city-enhancing project was developed by IvanhoeÌ Cambridge and Hines and designed by WilkinsonEyre and Adamson Associates Architects, with general contracting delivered by EllisDon. The development rises 54 storeys and provides 1,500,000 sq. ft. of Class AAA commercial office space, restaurants, retail, terraced park platform and a new GO bus terminal. RJC Engineers is proud to be part of a vision for a new international standard of office building.
"We are honoured to receive this award that recognizes the innovation and achievements of structural engineering on this incredible project. The entire team worked collaboratively and brought our best to deliver CIBC SQUARE at 81 Bay Street. We could not be more proud to be a part of making this transformative project a reality" says Tibor Kokai, MSc, PhD, P.Eng., Principal at RJC Engineers.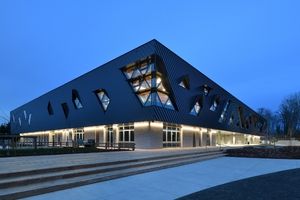 RJC Engineers – Clayton Community Centre
RJC Engineers helped the Clayton Community Centre to express a unifying theme of a tree canopy draped over a mix of community spaces for its facility. The aesthetic goal, establishing a "lattice-like" roof structure resembling tree canopies native to the area, was accomplished by using an assembly of reciprocating "pinwheel" shaped glulam modules using a creative two-way timber system. This structurally efficient and architecturally expressive system creates a unique synergy between design intent and building structure.
"Clayton Community Centre is a remarkable project. We were privileged to work with an amazing team to realize the unique structural system and architectural vision. Our sincere appreciation goes to ACEC for recognizing our work with an Award of Excellence" says Meredith Anderson, P.Eng., Struct. Eng., Associate & CC Yao, PhD, P.Eng., Struct.Eng., Principal at RJC Engineers.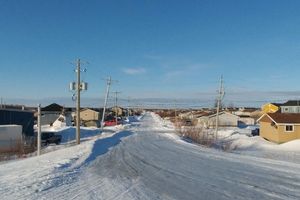 Morrison Hershfield – Mushkegowuk James Bay All-Season Road Feasibility Study
The Mushkegowuk Council retained Morrison Hershfield to assess the feasibility of a new all-season road connecting four western James Bay communities to each other and the provincial highway network. Complexities including a vast study area, challenging geotechnical conditions, and diverging community views were overcome through extensive community engagement, careful and transparent assessment of corridor alternatives, and innovative design methodologies to select a new 525 km ASR route. This ambitious project could potentially transform life for members of these remote communities.
"The James Bay All-Season Road Feasibility Study was a great collaboration between the Mushkegowuk Council, the western James Bay communities and Morrison Hershfield's Project Team. To be honoured with a Canadian Consulting Engineering Award of Excellence is exciting, and validates the inclusive approach taken to achieve a successful study outcome on this important and ambitious community access project" says Andrew Harkness, Director Environmental at Morrison Hershfield.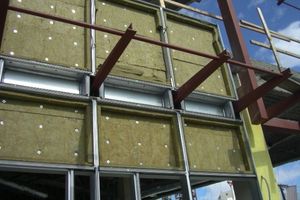 Morrison Hershfield – The Building Envelope Thermal Bridging Online Database
Morrison Hershfield, in partnership with BC Housing and project sponsors, expanded the Building Envelope Thermal Bridging Guide to include details applicable to all Canadian climates and energy codes. The team also developed a first-of-its-kind web-based database (ThermalEnvelope.ca) that allows users to easily search for building envelope details, compare approaches to mitigate thermal bridges and calculate the overall thermal transmittance of opaque wall assemblies. These tools play an important supporting role in achieving net zero design and implementation within the industry.
"Morrison Hershfield has a long history of working with BC Housing and other project partners to provide tools and guidance that help practitioners in the building industry adapt to new energy efficiency requirements. The Building Envelope Thermal Bridging Online Database will play a significant role in promoting energy efficiency not only in Canada, but world-wide, and to be recognized with an Award of Excellence is very exciting" says Kevin Chouinard, Senior Vice President of Morrison Hershfield.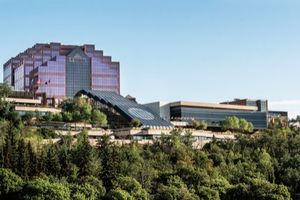 Edmonton Convention Centre Atrium Renovation – DIALOG
The revitalization of Edmonton Convention Centre's multi-level atrium along the slope of the city's river valley was more than an opportunity to replace 35-year-old glazing. DIALOG's comprehensive solution included a higher performance building envelope, modernized lighting and electrical systems, structural upgrades, and Canada's largest building-integrated photovoltaic system – which included an embedded Morse code poem for visitors to enjoy. DIALOG not only helped the Edmonton Convention Centre to achieve ambitious environmental goals but also create a showcase for sustainable solutions.
"This renovation balances energy, economics, and delight. We are thrilled to receive this Award of Excellence knowing the Canadian Consulting Engineering Awards honour innovation and design distinction" said Blair Bisson, M.Eng., P.Eng., Structural Engineer at DIALOG.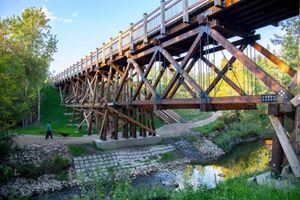 Mill Creek Ravine Pedestrian Bridge Rehabilitation – ISL
The Mill Creek Ravine is both a recreation destination and commuter link into downtown Edmonton. Working with the City, ISL replaced two pedestrian bridges and restored three historic railway-turned-pedestrian bridges within Mill Creek, improving their durability and safety. Historic timbers were used where possible to maintain the original design and preserve the heritage value, while thoughtful structural engineering reduced wear on bridge components interacting with the creek.
"Receiving the Award of Excellent for the Mill Creek Pedestrian Bridge project is truly an honour. We want to thank CCE for recognizing and selecting our project for the Award. This was a feel good project, that involved maintaining Canadian Heritage, sustainability by restoration and preservation, and collaboration from the entire team including involvement from the local communities. Thank you." said Troy Letwin, P.Eng., Bridge Design Manager of ISL Edmonton.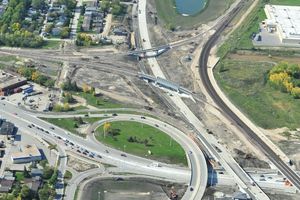 Southwest Rapid Transitway – Stage 2 and Pembina Highway Underpass (SWT2) Project – Dillon Consulting Limited
Dillon Consulting Limited assisted the City of Winnipeg address the need for rapid transit to support the city's long-term growth, connecting the southwest quadrant with downtown. The Dillon team provided consulting services in the role of Owner's Engineer to deliver the project under a Public-Private Partnership delivery model. To date, this was the largest infrastructure project undertaken by the city. Riders can now travel on an exclusive, bus only right-of-way transitway, that provides frequent, reliable, and high-speed service in the rapidly growing southwest area of Winnipeg.
"Dillon Consulting Limited is honoured by the recognition from ACEC with an Award of Excellence in Project Management. This project is accumulation of years of dedication from the Dillon team and the City of Winnipeg to provide rapid transit to support the city with frequent, reliable, and high-speed service." said Taran J Peters, Project Manager at Dillon Consulting Limited.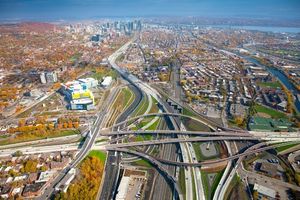 AECOM – Turcot Interchange and Railways Reconstruction Project
As part of an integrated team with the Quebec Ministry of Transport, a consortium formed by AECOM and Tetra Tech acted as the owner's engineer for the Turcot interchange project over the last twelve years. This complex project included the reconstruction of interchanges, sections of motorways, railways and municipal links. A combination of alternative and traditional delivery methods made the implementation and integration of this project possible within an urban setting, while maintaining the busiest road sector in Canada active.
"AECOM and Tetratech are proud to have contributed for more than a decade, as an integrated team with the Quebec Ministry of Transport, to the complete reconfiguration of this strategic interchange, which is among the busiest in Canada, and whose improvements in terms of functionality, safety and urban integration will benefit future generations" said François Labelle, ing., Director of AECOM-Tetra Tech Consortium.
Englobe – Major Environmental Remediation Project
Hydro-Quebec retained Englobe in 2015 to manage the major environmental remediation project of Block D, a parcel of land located on the eastern shore of James Bay in the Cree community of Chisasibi. The team overcame local challenges by developing relationships with stakeholders and working closely with the people of the community, who represented 85% of the workforce. Englobe met all the objectives, which allowed the concerned stakeholders to initiate the process of returning this parcel of land to the Cree Nation of Chisasibi.
"It is a tremendous honour for Englobe to receive this important award. This significant environmental rehabilitation project would not have been possible without the support of Hydro-Quebec, but especially that of all the members of the community of Chisasibi, who have been remarkably collaborative and involved throughout the project" said Mike Cormier, B.Eng., Co-President of Englobe Corp.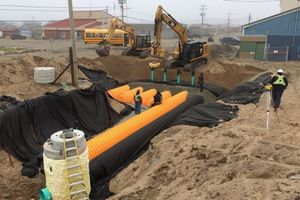 CIMA+ – Drainage Master Plan for the Whapmagoostui Cree First Nation
On the Nunavik border and the Hudson Bay, the Whapmagoostui Cree First Nation is facing a stormwater management issue related to climate change. The Cree Nation Government wanted to implement a solution that would generate local economic benefits. CIMA+ developed a bold drainage master plan and coordinated the complex logistics of this major project carried out by the Cree Nation in this northern region.
"This award of excellence is a recognition of the successful partnership between Whapmagoostui Cree First Nation, the Cree Nation Government and CIMA+. CIMA+'s approach is to put people at the center of engineering. This award recognizes this commitment to the Cree community of Whapmagoostui", said Yves Durand, Eng. Associate, Senior Director, Northern Engineering, at CIMA+.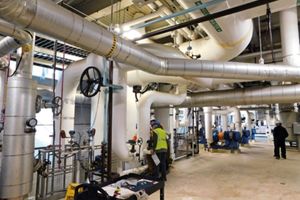 CIMA+ – Hot Pipeline Condition Assessment Study
The Greater Toronto Airport Authority (GTAA) engaged CIMA+ to develop a condition assessment solution for a critical hot pipeline system that it owns and operates. The system, which consists of carbon steel pipes operating at high temperatures, needed to be assessed to ensure the continuous operation of the Toronto Pearson International Airport. The solution developed by CIMA+ successfully met the client's high inspection standards and today, the GTAA is inspecting its entire hot water pipe population based on the results from this study.
"We are honoured to be recognized with a CCE Award of Excellence for our collaboration with the Greater Toronto Airport Authority (GTAA) on the Hot Pipeline Condition Assessment Study at Pearson Airport. This award is a reflection of the innovative and sustainable solutions CIMA+ provides to meet the many challenges of the ever-changing socio-economic and environmental climate" says Tom Montgomery, Regional Executive Vice President, Ontario at CIMA+.
Featured image: Turcot Interchange project in Montreal.