The final designs for connections to the Third Crossing bridge from the west shore of the Cataraqui River are now available. They include new and improved active transportation elements for all ages and abilities, including cyclists, pedestrians and multi-modal users.
"This is an opportunity for residents to see the road designs on the west shore that will connect to the new bridge," says Mark Van Buren, Deputy Commissioner, Major Projects. "The roadway designs offer safe and accessible facilities for all users including pedestrians, cyclists, wheelchair users, Kingston Transit riders, and motorists."
Residents are invited to view the designs and ask questions of the project team at Get Involved Kingston from Nov. 3 to Nov. 24 at 4 p.m.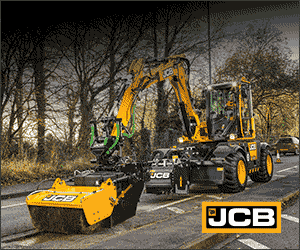 This engagement on the road designs and active transportation elements is focussed specifically on the connection between the bridge and Montreal Street, including the full reconstruction of the intersection at Ascot Lane and interim improvements at the intersection of Montreal Street and John Counter Boulevard.
The final designs for John Counter Boulevard between the bridge and Ascot Lane aims to achieve the following:
Enhance safety and connectivity for pedestrians and cyclists of all ages and abilities
Increase pedestrian facilities with new sidewalks, multi-use pathways, and crosswalks
Provide new cycling facilities including multi-use pathways and cycle tracks
Provide new signalized 4-leg intersection at Ascot Lane provides access to Riverpark neighbourhood to the north and Skyline apartments to the south
Improve entrance/exit for vehicles accessing commercial businesses located on south side of John Counter Blvd
Maintain full access for emergency service vehicles
Allow for future expansion of transit service along John Counter Boulevard
The City of Kingston is building a Third Crossing bridge across the Cataraqui River from the foot of Gore Road in the city's east-end to the foot of John Counter Boulevard in its north end. The bridge is the largest infrastructure project the City has ever undertaken and is being funded by all three levels of government – each contributing $60 million.
The new 1.2 kilometre, two-lane bridge will improve emergency services, increase active transportation through a multi-use pedestrian and bike pathway, create greater business connectivity and enhance the quality of life for the residents and visitors of Kingston.
Featured image: (City of Kingston)