The Manitoba government and the City of Winnipeg have agreed to advance an application for phase two of the North End Water Pollution Control Centre (NEWPCC) and the Winnipeg Transit Master Plan to the Government of Canada as part of the Investing in Canada Infrastructure Program (ICIP).
The NEWPCC is Winnipeg's oldest and largest sewage treatment plant, processing 70 per cent of the city's waste water. The Winnipeg Transit Master Plan (WTMP) presents a vision for transit service and infrastructure in Winnipeg for the next 25 years.
"Our government is embarking on a path in a new direction; we are committed to working side by side with all Manitobans to advance key priorities and projects to build a healthier, stronger future for all," said Premier Heather Stefanson. "We are pleased to move forward with the City of Winnipeg on these key projects that supports its growing infrastructure needs and help to build a modern and clean capital city."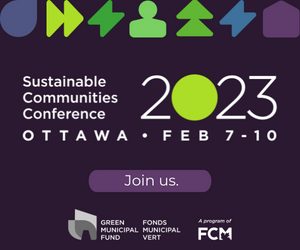 The NEWPCC project will include the addition of new raw sewage pumps, plate screens and grit washing units as well as other improvements and modernizations to extend the plant's service life and support population and economic growth, while contributing to building a stronger, cleaner and more environmentally sustainable community.
The WTMP proposes an entirely new transit network that better responds to the citizens of Winnipeg, a system that is designed to be resilient, changing and adapting as the city grows.
"Today's collaborative announcement with Premier Stefanson is a milestone for Winnipeg – speaking from the same page for more than $1 billion in critical infrastructure," said Mayor Brian Bowman. "This tri-level historic investment, pending approval by the Government of Canada, will help to build Winnipeg for the future."
Featured image: The NEWPCC project will include the addition of new raw sewage pumps, plate screens and grit washing units as well as other improvements and modernizations to extend the plant's service life. (AECOM)