A symbolic groundbreaking ceremony was held to announce the imminent construction of the new Giant Steps Autism Centre. Excavation work will officially begin this month and the doors of the Centre will open in the summer of 2023.
"Giant Steps provides a learning environment where the diversity and unique strengths of each individual are celebrated. Today's event reminds us that we will soon be able to do more and better to enable people with autism to develop to their full potential," said Thomas Henderson, Director General, Giant Steps school.
A unique state-of-the-art building with a surface area of 66,500 square feet will be erected in the heart of the Technopôle Angus district in Rosemont. Furthermore, in collaboration with the architectural firm Provencher Roy, the Centre was designed to meet the specific sensory and perceptual needs of autistic people, particularly in terms of the organization of spaces, the choice of materials and the type of lighting.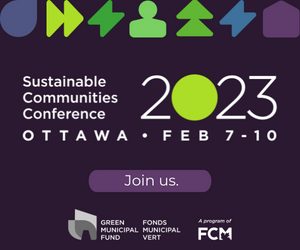 "This is a major milestone not only for the Giant Steps Centre but also, and especially, for young people living with an autism spectrum disorder and for their families," said Jean-François Roberge, Quebec's Minister of Education. "These young people will soon have access to a school environment designed and built with their specific needs in mind. I am very happy for the young people who will attend this school. The support they will receive there will enable them to develop their full potential."
With great pride, Giant Steps Montréal underlined another major step towards the realization of this ambitious project. The Autism Centre will offer lifelong services grouped under four main pillars: the Giant Steps school, an Adult Education and Employment Centre, a Resource and Community Centre and a Research and Innovation Hub.
Thanks to a major investment of $15 million by the Québec government last August and the valuable contribution of donors within the private sector and the community, 84% of the total fundraising goal has been reached, with more than $7 million still to be raised. As part of the Take a Giant Step for Autism fundraising campaign, which is still underway, the organization is looking to raise the balance in the private sector as well as from the federal government.
"A few weeks after announcing the government's investment in the construction of the Centre À pas de Géant, we are already at the ground-breaking, and I am simply delighted," added Chantal Rouleau, Minister for Transport and Minister Responsible for the Metropolis and the Montréal Region. "As Minister Responsible for the Metropolis, I am very proud that this project is taking root here in Montréal, at the heart of one of our most inclusive living environments. This centre, which will reach many young people and adults with autism, will benefit their close friends and loved ones, their families, and the entire community."
Featured image: (Giant Steps Autism Centre)