Community Care City of Kawartha Lakes (CCCKL) broke ground on its new Community Health Centre (CHC) construction project in Lindsay, Ont. The building, situated across from the Ross Memorial Hospital at 21 Angeline St. N., will be home to the organization's new CHC, including all its primary health care services, a dental clinic with three operatories, and office space for clinical and some administrative staff.
"Today we've taken a step forward not only as Community Care, but as a community," said Michael Anderson, chair of Community Care's Board of Directors. "It's a step toward health equity, quality care for those who need it, and toward fulfilling our mission of building healthy communities through care and support."
Ontario's Ministry of Health provided $14.07 million in capital funding toward the new building including purchase of the land, demolition of the old OPP building that previously stood on the site, and construction. Laurie Scott, MPP for Haliburton-Kawartha Lakes-Brock, has strongly championed the project and was on-site today to mark the occasion.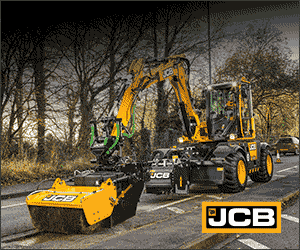 "Community Care is a vital part of this community, and we're so pleased to be part of making this dream a reality," said MPP Scott.
Construction of the 16,242 square foot building is expected to take 13 months, with occupancy expected in the spring of 2023. Lett Architects Inc. of Peterborough designed the building, and Chart Construction Company of Woodbridge is the builder.
The planning process for the new building began over a decade ago and has been guided by CCCKL's Board and leadership teams, past and present, and the CCCKL Building Committee, chaired by Glenn Wilcox, Principal of Lindsay-based Wilcox Architects Incorporated. The new CHC means that for the first time in its 36-year history, CCCKL will have its own, purpose-built building dedicated to providing quality primary and dental care for clients through the CHC Model of Health and Wellbeing.
Featured image: (Front row, L to R – with shovels) Glenn Wilcox, chair, CCCKL Building Committee; Michael Anderson, chair, CCCKL Board of Directors; and Laurie Scott, MPP for Haliburton-Kawartha Lakes-Brock (Back row, L to R): Barb Mildon, CEO, CCCKL; June Widdis, Building Committee member; Ailan McKenzie, project lead and healthcare specialist, Lett Architects Inc.; Diane Cairns, chair, Community Care Foundation Board; and Melinda Gilmour, director of clinical services, CCCKL. (CCKL)