The aquatic complex project in Laval, Que. is entering the pivotal stage of the awarding of the design-build contract, with the executive committee recommending that the municipal council award the turnkey construction contract to the firm Pomerleau for an amount of $108,444,700.
Work is scheduled to start in the spring of 2022.
"I see how far we've come to complete one of the most important infrastructure projects in our territory," stated Stéphane Boyer, Mayor of Laval. "We are at the finish line. The aquatic complex is more important than ever for all Laval residents in a context where maintaining an active lifestyle is faced with accessibility issues. Facilities equipped with entertainment games and compliant equipment for national competitions in different aquatic disciplines will meet everyone's needs to learn, have fun and surpass themselves."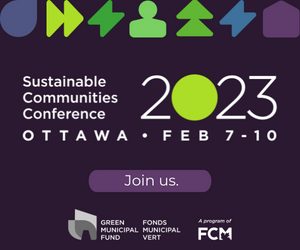 This announcement follows a call for proposals launched last spring for the design and construction of the aquatic complex, and it demonstrates the City's firm desire to carry out this mobilizing project for families, seniors, occasional or experienced swimmers, athletes and the aquatic environment.
Aquatic Complex Highlights
This project involves the construction of 3 pools including a recreational pool with water feature, a 50-meter pool (net dimension) and a diving pool including a 10-meter tower as well as a multifunctional training studio and a of physical conditioning.
This project will represent an economic attraction with the arrival of provincial and national competitions.
The new aquatic complex will be able to accommodate up to 875 bathers and 500 spectators.
In connection with Laval's Physical Activity Policy, the project aims in particular to offer the population access to a quality infrastructure where they can practice recreational aquatic activities including swimming, artistic swimming (synchronized swimming), water polo , diving, aqua fitness, lifesaving courses and free swimming.
The new building will also allow the various competitive sports organizations to access facilities conducive to the development of athletes in the region.
The infrastructure will be erected alongside the Cosmodôme

, near highway 15.
Featured image: (Ville de Laval)