The brand-new parking structure in Vaughan is open for customers at Rutherford GO Station.
With approximately 1,200 net new covered parking spots and 100 spots for secure bike storage, Metrolinx is making it easier for commuters to get to and from the station.
The structure is fully accessible and provides approximately 30 spaces reserved for accessible parking. It has a direct connection to the station building and the pedestrian bridge will open soon, which will provide a safe and convenient crossing to the upgraded east platform.
The parking structure also includes digital displays, lighting, electric vehicle charging, and a state-of-the-art car counting system.
The new car counting system will identify which levels have vacant spots and each level of the parking structure will be color coded to help customers remember where they parked.
Traditional wayfinding signage is installed within the parking structure as well as a design feature known as a screening system.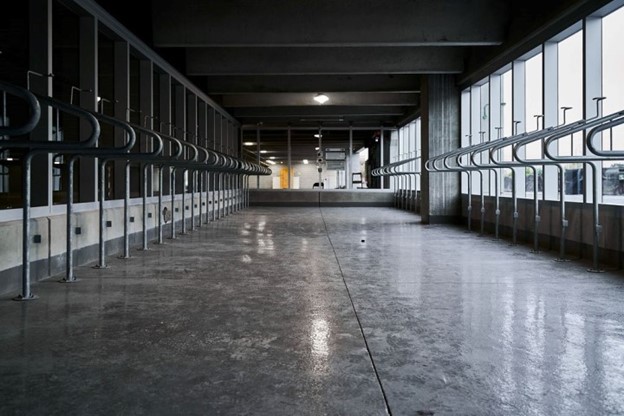 Rutherford GO's parking structure is wrapped with vertical aluminum 'fins' that are rotated to create a wave-like pattern on the building façades. While this pattern enhances the overall design of the parking structure, it also provides a practical function because these patterns set up visual cues to guide passengers.
The concept of using design elements to guide visitors is referred to as 'intuitive wayfinding', and it is an important feature of this station.
LEED Building Certification
Along with the new station building, the parking structure is also targeting a gold level of certification under the LEED (Leadership in Energy and Environmental Design) program.
LEED is a green building certification program used worldwide and gold is the second highest of four certification levels.
The station's architectural, mechanical, and electrical systems and equipment have been designed for increased energy efficiency. Light pollution reduction and overall water-use reduction is being implemented through careful selection of lighting and plumbing fixtures.
Featured image: Vertical aluminum "fins" create a wave-like pattern on the building façade at the new Rutherford GO parking structure. (Metrolinx photo)