The province of Ontario has officially broken ground on the Ontario Line subway project, with Metrolinx marking the start of construction, beginning with upgrades at Exhibition Station.
"This project will be a game changer for the city and region and is a key part of our plan to build the roads, bridges, highways and transit needed to move our economy forward,"  said Premier Doug Ford.
The province also released the initial renderings of 14 stations along the 15.6 kilometre Ontario Line that will provide rapid transit between Exhibition/Ontario Place and the Ontario Science Centre. The initial station renderings show early planning and design concepts for the Ontario Line stations, which will connect to more than 40 other transit routes, including GO train lines, existing TTC subway and streetcar lines, and the Eglinton Crosstown Light Rail Transit line.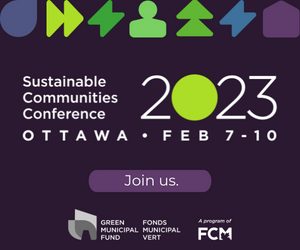 Exhibition Station is significant because it will be one of the Ontario Line's most popular transit hubs with connections to GO trains and TTC services.
Malcolm MacKay, Metrolinx sponsor for the project, says at the peak of rush hour, about 6,300 people will transfer between the Ontario Line, GO trains and TTC at Exhibition Station.
MacKay says when it's done, Exhibition Station will be completely enclosed, bringing GO and Ontario Line services under one roof. It will also have fully accessible paths between the different lines and platforms, making it quick and easy to transfer between trains.
"The exciting work starting now is all about upgrading the existing Exhibition Station to keep people moving during major construction," MacKay adds.
"Providing continued access to GO train services through new features like a temporary pedestrian bridge, new platforms, and new station entrances is critical for us."
Upgrades at Exhibition Station will allow GO customers to continue to use the station during major construction for the Ontario Line. These upgrades include opening a new station entrance and exit from Atlantic Avenue, shifting the existing GO rail track and creating a new train platform. A temporary pedestrian bridge will also be constructed over the existing GO tracks to provide customers with additional safe access to trains between Liberty Village and Exhibition Place.
"The Ontario Line will be a game-changer for transit here in Toronto and the GTA – it will bring 15.6 kilometres of new subway service to the city that will link up with more than 40 other transit options along the way, including GO trains here at Exhibition," said Phil Verster, president and CEO of Metrolinx. "These kinds of connections are going to help us speed up travel times and reduce congestion at key pinch points like Union Station. Breaking ground on these improvements puts us an important step closer to giving the people of Toronto the transit relief they need."
Ontario's transit plan for the Greater Toronto Area includes a commitment of nearly $17 billion from the province for construction. Last May, the Government of Canada announced over $10 billion in funding for Ontario's four priority subway projects in the Greater Toronto Area – the largest joint investment in transit in the region's history – which includes the all-new Ontario Line, the three-stop Scarborough Subway Extension, the Yonge North Subway Extension and the Eglinton Crosstown West Extension.
Featured image: Artist's rendering showing an aerial view of Ontario Line's Exhibition Station on Toronto's west side. (Metrolinx image)