For the past eighteen years, the Ontario General Contractors Association has brought together members, thought leaders and noteworthy construction industry professionals at a bi-annual Construction Symposium. This year, the event, focused on bringing the industry together and continuing to educate members about industry trends and best practices.
The OGCA Construction Symposium once again illustrated why it is a favourite among construction industry events in Ontario, with this year's event featuring an expanded tradeshow, guest speakers, breakout sessions, and countless networking opportunities.
"It is a real pleasure to have our famous Construction Symposium as an in-person event. Our members, sponsors, and presenters make this event special," said Giovanni Cautillo, President of the OGCA. "We tried to make this the most comprehensive construction event on the calendar and feature topics at the very cutting edge of the construction industry."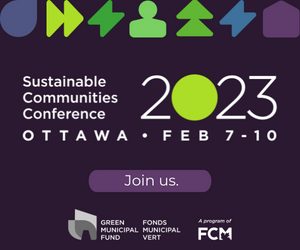 The extensive list of sessions, many of which are accredited for Continuing Professional Development (CPD), are frequently cited as the highlight of the Symposium. This year, the OGCA was proud to host twenty-six informative sessions on: innovation; health and safety; diversity and inclusion; geotechnical risk; surety; and the industry.
"Symposium is the true highlight of the OGCA calendar," said Bryan Arnold, Chair, OGCA Executive Committee. "This year more than ever it was such a pleasure to see members engaging with their partners in industry. Together with informative sessions, networking opportunities and a trade show, this event has everything a general contractor in Ontario could ask for."
Noteworthy sessions included:
Construction Act Adjudication
Building & Measuring your Safety Culture
Skills Ontario: Pathways for Construction Careers
Mentorship for Young Women in Construction
Pathways to ICI Construction: Employer Supports to help the Crisis in Management
Collaborative Contracting (IPD/Alliancing)
Bonding Royal Rumble – Key Industry Leaders Tackle Hot Topics
The Opportunities and Challenges of Implementing Low Carbon Concrete
Infrastructure Ontario Update
The State of Construction Innovation with Building Transformations
The 13th Construction Symposium also hosted the 2021 Ontario Builder Awards. The award showcases OGCA members' latest and greatest projects, including professional office buildings, restaurants, department stores, wastewater treatment plants, hotels and recreational facilities. Previous award recipients include the John H. Daniels Faculty of Architecture and the Milton District Hospital Expansion.
"As construction lawyers who work with general contractor clients every day, we have always appreciated the fantastic work the OGCA does to support and advocate for its members and the industry as a whole," said Glenn Ackerley, Partner, Weirfolds LLP. "Part of that work is represented by the Symposium, which is a great opportunity for everyone to meet, share perspectives, and learn from each other. We participated back at the very first Symposium, and every one since."
Featured image: (Photo by Headway on Unsplash)