Construction on the Springbank Off-Stream Reservoir (SR1) is now underway, following the awarding of the contract to Vinci Infrastructure Canada Ltd.
"We are extremely proud and honoured to be awarded the Springbank Off-Stream Reservoir project and to once again collaborate with the Province of Alberta and its communities," said Patrick Kadri, CEO, Vinci Infrastructure Canada Ltd. "Our teams are highly motivated by the challenges of this major project, creating local jobs and building a sustainable infrastructure which will serve the people of Calgary and surrounding areas."
Once complete, the SR1 will protect Calgary and southern Alberta from the type of devastation that resulted from the 2013 floods that caused $5 billion in damage.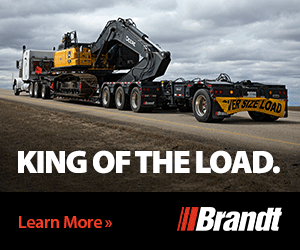 "SR1 will help protect tens of thousands of Albertans from potential major floods. We are proud to bring this project to life," said Premier Jason Kenney.
SR1 will be partially operational in 2024 and fully operational in 2025, with a footprint of about 3,700 acres. Vinci Infrastructure Canada was selected, according to the province, with the lowest bid at $379 million and the provincial budget 2022 includes $473.6 million over the next three years for SR1.
"We are excited to be moving this project forward. SR1 will protect lives, property, businesses and our economy," said Rajan Sawhney, Minister of Transportation. "Without this flood mitigation, the City of Calgary and surrounding areas remain at risk of another devastating flood."
SR1 will divert flood waters from the Elbow River during extreme flood events to be stored temporarily in a reservoir before water is released back into the river.
"Moving the Springbank Reservoir flood mitigation project forward to construction phase is welcome news. Strengthening critical infrastructure like this will help reduce our vulnerability to a changing climate and extreme weather events, preventing future widespread damage. Combined with the city's efforts to date, Calgary's overall flood risk will be reduced by approximately 70 per cent from 2013," said Calgary Mayor Jyoti Gondek.
Featured image: (Government of Alberta)