With a $136.6-million investment from the Canada Infrastructure Bank, Canadian real estate company Dream is embarking on a decarbonization initiative that will see 19 buildings across Toronto and Saskatoon transformed to net zero. As real estate accounts for nearly 40 per cent of greenhouse gas emissions, Dream's efforts underscore the critical role real estate companies play in developing creative solutions that meaningfully and effectively tackle the climate crisis.
The investment from the Canada Infrastructure Bank is part of its Commercial Building Retrofits Initiative and Dream is the first real estate company in Canada to receive funds under the Initiative.
The program's launch was marked with a ribbon-cutting ceremony on-site at Dream's 36 Toronto Street building which is one of the 19 buildings being retrofitted to reduce carbon emissions by over 40 per cent in the next 36 months and to net zero by 2035.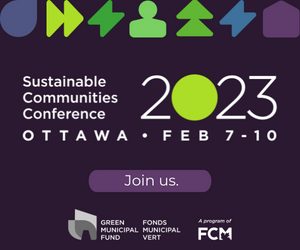 "It is incumbent on us all in the industry to examine our real estate and ensure we are making positive impacts that contribute to a sustainable, low carbon future. There's an urgency for real estate companies to create innovative partnerships and deploy solutions at an incredible speed and scale. Our partnership with the CIB exemplifies how Dream is on the leading edge of decarbonization in the industry," said Gordon Wadley, COO of Dream Office REIT.
Dream has begun upgrading each buildings' various systems – including boilers, heat pumps and cooling systems – to energy efficient systems and low-carbon heating sources. Once complete, the buildings will become healthy and more resilient workplaces for the 15,000 employees who work there.
"We are proud to support Dream's net zero program across its portfolio. Our significant investment demonstrates a long-term commitment to expedite large-scale retrofits," said Ehren Cory, CEO, Canada Infrastructure Bank. "By working with leaders in the Canadian real estate sector, we support economic growth while making our communities greener and more sustainable."
The 19 buildings that will be retrofitted range from boutique historical buildings to downtown high-rises, with the oldest building dating back to 1908. Eighteen of the buildings are located within Toronto, while one is located in Saskatoon. The 19 buildings are:
80 Richmond Street
67 Temperance Street W.
56 Temperance Street W.
350 Bay Street
366 Bay Street
74 Victoria Street
20 Toronto Street
36 Toronto Street
6 Adelaide Street
425 Bloor Street East
438 University Street
655 Bay Street
2206 Eglinton Avenue E.
90 Sussex Centre (90 Burnhamthorpe Road W.)
50 Sussex Centre (50 Burnhamthorpe Road W.)
10 Lower Spadina Avenue
349 Carlaw Avenue
The Residences at Weston Common
Princeton Tower (Saskatoon)
"Our city has a goal of reaching net zero emissions by 2040. We know that in order for us to achieve this goal we all need to work together including with the private sector. I want to thank DREAM for their leadership in retrofitting 19 buildings – 18 of them here in Toronto. This will help us create a greener and cleaner city," said Mayor John Tory.
The extensive initiative accelerates Dream's ambitions to achieve its pledge to achieve net zero emissions by 2035. With a portfolio totaling over $15 billion, the pledge represents one of the most ambitious targets in the real estate sector, aiming to achieve net zero 15 years ahead of the Paris Agreement.
"Dream is tackling the climate crisis with a multi-faceted approach across our entire portfolio. This includes collaborating with Government partners to bring innovative net zero communities – Quayside and LeBreton Flats – to Canada," said Michael Cooper, CEO of Dream Office REIT. "We have an obligation to develop and manage our real estate to generate positive impacts and are committed to challenging the status quo as we set out to achieve net zero by 2035 or sooner.
Featured image: Dream, CIB and the City of Toronto celebrated a large-scale net zero retrofit initiative with a ribbon-cutting ceremony. (L to R): Lee Hodgkinson, head of sustainability & technical services, Dream; Ehren Cory, CEO, Canada Infrastructure Bank; Ana Bailão, Deputy Mayor, City of Toronto; Gord Wadley, COO, Dream REIT. (James Bombales)