The Government of Alberta announced that construction on a new interchange at Queen Elizabeth II (QEII) Highway and 65 Avenue in Leduc is expected to begin in summer 2022.
The interchange will be cost-shared by the Government of Alberta and the City of Leduc, with provincial taxpayers investing nearly $80 million.
"As part of Alberta's Recovery Plan, we are modernizing Alberta's infrastructure, building the architecture of the future economy and creating jobs," said Jason Kenney, Premier.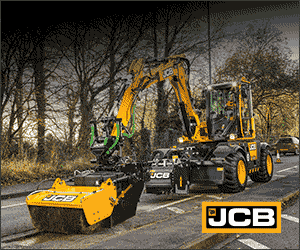 "I am excited that the 65 Avenue interchange project is now fully funded and construction will be proceeding," added Brad Rutherford, MLA for Leduc-Beaumont. "This is a critical investment for Alberta in our booming trade corridor and has been decades in the making. This project will support our growing community and business sector by creating jobs as well as driving future investment and growth in the City of Leduc, Leduc County, the Edmonton International Airport and Alberta."
The project will deliver safer and more efficient connections between the City of Leduc, the Edmonton International Airport and area businesses.
"Unlocking the full economic potential of our region is a top priority for the City of Leduc and our Edmonton Metropolitan Region Board partners, and this critical infrastructure investment is a groundbreaking step forward, " said Leduc Mayor Bob Young. "We are thrilled for the development to move ahead with the support and collaboration of the Province of Alberta and our valued regional partners."
Quick facts
The QEII Highway and Leduc 65 Avenue interchange project includes:

a new overpass over the QEII Highway
new on-off ramps from the QEII Highway
improvements to some existing ramps
intersection improvements at 65 Avenue and 50 Street in Leduc
completion of Perimeter Road and 65 Avenue, west of the QEII Highway

The interchange is estimated to cost about $96 million.
A little more than $5 million has been spent on engineering, design and some land acquisition, split between Alberta's government, the City of Leduc and EIA. The province's portion is $1.2 million.
The construction contribution for the remaining $91 million includes:

Government of Alberta – $78.5 million
City of Leduc – $12.5 million

Construction is anticipated to take about three years, beginning in 2022.
The City of Leduc is tendering the project.
About 49,700 vehicles travel this stretch of the QEII Highway every day.
Featured image: (Government of Alberta)