Canada Post unveiled its new leading-edge zero-carbon parcel sorting facility that will have the capacity to process more than one million packages a day.
The Albert Jackson Processing Centre will be a key hub for the company's national network and improve service for Canadians when it officially opens in early 2023.
While the plant will help transform the company for the future, its name pays respect to the past. Jackson, who is believed to be the first Black letter carrier in Canada, fought and overcame significant racial barriers, including the right to work in the position he was hired for. Members of the Jackson family – including two who work for Canada Post – attended the inauguration event in front of the new building.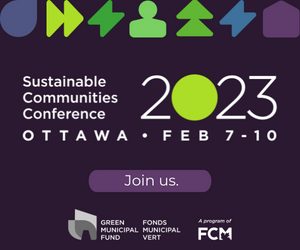 The $470 million state-of-the-art facility, located at 1395 Tapscott Road in Scarborough, will help Canada Post meet the rapidly changing needs of Canadians and businesses across the country. The additional capacity will allow the company to handle the continued growth in online shopping for years to come. The Corporation plans to increase parcel capacity by more than 50 per cent across its network over the next seven years to manage the demand beyond 2030.
The building is 585,000 square feet – roughly the size of six Canadian football fields.
Pomerleau (Toronto) Building Construction is the project contractor and construction is expected to be completed in 2023.
It will be able to sort more than 60,000 packages per hour – 50 per cent more than Canada Post's Gateway facility in Mississauga, currently the company's largest parcel plant.
The facility will be able to process more than one million packages a day at full capacity.
It will be Canada Post's first zero-carbon building and the largest industrial project in Canada with the Zero Carbon Building Standard designation.
Patrick Stiles, regional VP, Pomerleau, who spoke at the event reiterated Pomerleau's enthusiasm to partner with Canada Post on this state-of-the-art, zero-carbon Canada Post Processing facility, and he mentioned how pleased Pomerleau was to be selected for this project.
"Building this project was a part of our growing commitment to a sustainable future. This future includes the health and well-being of all communities. That's why the facility is important to us. It also commemorates the history of Scarborough by paying respect to Albert Jackson and what he stood for, which is a matter of pride for us."
Featured image: Doug Ettinger, President and CEO of Canada Post, Manon Fortin, COO, Canada Post, Jan Simpson, National President of the CUPW, Cynthia Lai, Councillor for Scarborough North, City of Toronto, Michael Coteau, Chair of Parliamentary Black Caucus and Member of Parliament for Don Valley East, Lawrence Jackson, grandson to Albert Jackson, and other members of the Jackson family, at the unveiling event of the new Albert Jackson Processing Centre in Scarborough. (Photo: Pinpoint National Photography) (CNW Group/Canada Post)