The City of Ottawa hosted a kick-off to construction event to celebrate the official start of the 2022 construction season.
The event was held at the Strandherd Drive widening project. The project is an investment of approximately $112 million in Barrhaven to increase capacity for existing and future traffic volumes during peak periods and to facilitate the movement of cyclists and pedestrians. It will also provide the underground infrastructure necessary to support growth.
"There are over 600 active projects across the city, including municipal roads, sewer, and water, as well as buildings and parks projects," said City Councillor Tim Tierney, Transportation Committee Chair. "I am pleased to officially kick-off Ottawa's 2022 construction season and thank residents for their continued patience and support, especially during this busy construction season."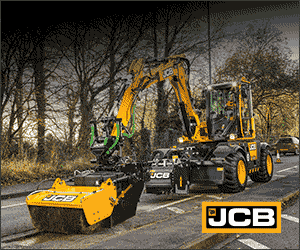 In 2022, Ottawa City Council will invest approximately $702 million in City infrastructure – for a total of approximately $2.2 billion* during this term of Council (2019 to 2022). Some highlights include:
$88 million for road rehabilitation, including resurfacing, geotechnical, guiderails, rural road upgrades and preservation treatments
$45 million for structures and bridges
$18 million for culverts
$47 million for buildings and parks
$11.5 million for sidewalks and pathways
$118 million for integrated road, water and sewer reconstruction projects
*This does not include investment for light rail transit or the Ottawa Public Library and Library and Archives Joint Facility (Ādisōke).
"The Strandherd Drive widening is major and complex infrastructure project and is a significant investment in Barrhaven, and we are extremely pleased that construction is currently ahead of schedule with completion anticipated in advance of our original fall 2023 target date," said City Councillor Jan Harder, Barrhaven.
There are many new and returning construction projects happening in Ottawa this year. Some of these projects include:
Featured image: The $112 million Strandherd Drive widening project. The project is an in Barrhaven. (City of Ottawa)