Graham president and CEO, Andy Trewick ran five kilometres in five cities over five days, as Graham's 5/5/5 Moving for Mental Health raised over $200,000 for the Canadian Mental Health Association (CMHA) and National Alliance on Mental Illness (NAMI) in the United States.
5/5/5 Moving for Mental Health, an initiative born out of Trewick's commitment to building awareness of the positive impact physical activity has on mental health, more than doubled its initial fundraising goal of $100,000. The monies raised will be used to provide mental health resources for youth and adolescents on both sides of the border.
"I'm not a serious athlete, but I am serious about physical and mental health. We're all on our own mental health journey. At Graham, we're committed to helping our employees build healthy and happy lives.  The mental health and psychological safety of our workforce, partners and community is a critical focus area across our company. We believe an investment in wellness is essential to ensuring our employees' best performance and their overall wellbeing," explains Andy. "If living through a pandemic has taught us anything, it's that mental health matters and affects everyone no matter who they are."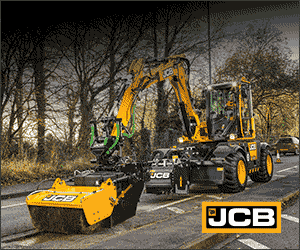 In addition to the outpouring of donations received so far, five Graham corporate partners, Borden Ladner Gervais, headversity, RBC, Travelers Bond and Zedcor Security Solutions generously donated sponsorship money to offset expenses to ensure 100 per cent of the donations went directly to the charities.
"CMHA National is inspired and thrilled by Graham and this initiative," said Margaret Eaton, National CEO, Canadian Mental Health Association. "This generous contribution will aid in providing mental health care and support for youth, their families and communities across Canada. Our huge thanks and admiration to all who participated in the run and donated."
"NAMI Colorado is grateful that Graham reached out to its U.S. cities where it has operations," said Ray Merenstein, Executive Director/ NAMI Colorado. "Partnerships and innovative ideas like this – along with generous donors – will provide ongoing, free, mental health support for thousands of Coloradans."
Featured image: (Graham)