The Chippewas of the Thames First Nation and the Aamjiwnaang First Nation, and Aecon announced that they have formed the Aecon Three Fires (A3F) joint venture to pursue utilities-related project opportunities across southwestern Ontario. The First Nation Partners will hold the majority of the proportionate shares in A3F.
A3F will provide an Indigenous-led solution for a variety of utility construction work along with hydrovac services. To carry out work in these markets, A3F, by way of its constituent partners, will establish a primary facility in the local community and plans to employ an Indigenous-led workforce in construction and functional support roles, with Aecon providing training and capacity development. "Three Fires" references the Council of the Three Fires Confederacy, which is an enduring Anishinaabe alliance of the Ojibway (Chippewa), Odawa (Ottawa) and Bodewadmi (Potawatomi).
"We are proud and excited to begin this new venture with our neighbouring community, Chippewas of the Thames First Nation, and Aecon. We look forward to creating another opportunity for First Nation involvement in projects within our Territory," said Chief Chris Plain, Aamjiwnaang First Nation, on behalf of the First Nation Partners.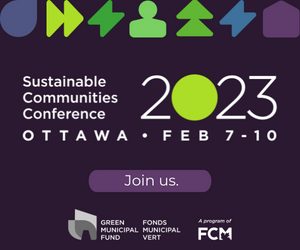 "Aecon has a proven track record of successfully working and engaging with Indigenous communities across Canada, and this partnership is a natural progression that will provide sustainable business and employment opportunities, as we continue our journey in developing a Reconciliation Action Plan," said Eric MacDonald, executive vice president, Aecon Utilities. "There is a strong demand for A3F's services in southwestern Ontario, and we look forward to delivering key projects for our clients while creating lasting positive impacts."
Featured image: Chippewa Nation (Facebook)