In celebration of 20 years building sustainable infrastructure in Canada, Acciona Canada is  planting 20,000 trees in British Columbia.
The company commissioned Flash Forest – a Canadian start-up using drone technology to automate reforestation – to plant 20,000 native trees, including Douglas-fir, Hybrid Spruce, Western Larch and Lodgepole Pine, in natural disaster-affected areas of the province.
Using innovative drone technology enabled seeds to be planted across more than 30 hectares of forest, and up to 10 times faster than traditional planting techniques.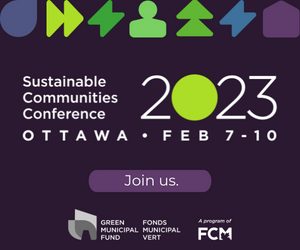 "Acciona is fully-committed to investing in and regenerating our planet," said director of quality, health and safety, environmental and sustainability for Acciona North America, Caroline Miwa.
"'Planet Positive' is one of the four pillars underpinning ACCIONA's Sustainability Master Plan 2025. Supporting the regeneration of impacted forests in B.C. contributes to our global organizational goal of planting and monitoring the growth of one million trees within five years."
The company achieved carbon neutrality in 2016 and has ambitious carbon reduction targets across its portfolio that aim beyond net-zero.
"Our nature-based solutions approach in B.C. brings us one step closer to neutralizing Acciona's carbon footprint by 2025 and contributes to the Canada-wide goal of net-zero emissions by 2050," added Miwa.
Flash Forest is continuing to monitor germination success over consecutive seasons to determine if further planting is required.
Featured image: (Acciona)