Alberta commuters will have more options when it comes to getting around thanks to a new public transportation program that invests in green transit throughout the province.
The $215-million Alberta Community Transit (ACT) Fund will be available to municipalities, Métis Settlements, and transit commissions and authorities to invest in low and zero-emission transit vehicles, and increase transit ridership across the province. This will help reduce overall emissions and give more Albertans the option to use public transit.
"The program reflects what we heard from Albertans from across the province on the future of public transit," says Brian Mason, Minister of Transportation. "The new program creates the right incentives to move towards more green transit fleets and facilities in Alberta."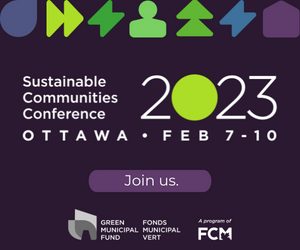 "Investments like this provide the City of Edmonton and our region the opportunity to offer sustainable transit options to citizens," said Don Iveson, Mayor of Edmonton. "We're pleased that the provincial government recognizes the importance of commuter options and we look forward to future investments that will ease congestion as we grow."
The ACT Fund provides a total of $215 million in funding over five years for Alberta transit projects; $115 million of the grant fund comes from Alberta's Climate Leadership Plan. It is a merit-based program that will score each project based on regional collaboration, and environmental, economic, and social benefits.