The Government of Alberta is investing $335 million for paving and overlay projects to extend the lifespan of the province's highways and reduce the need for full reconstruction down the road.
"Albertans have been clear that they expect our highways to be well-maintained. That is why we are adding an increase of $80 million to the paving and overlay budget to ensure that Albertans are driving on the best roads in the country, and our industries can efficiently deliver goods and services along our expansive economic corridors," said Devin Dreeshen, Minister of Transportation and Economic Corridors.
The 2023-24 paving and overlay budget is $335.1 million, an increase of $80 million from last year, demonstrating the government's commitment to ensuring a well-maintained highway network for the movement of people, energy, agricultural and forestry products.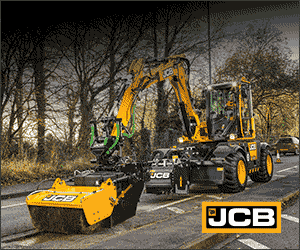 "The Alberta Roadbuilders and Heavy Construction Association applauds this investment by the Government of Alberta into the highway system. Highway rehabilitation and new construction provides a massive return on investment for Alberta communities and business," said Ronald Glen, CEO, Alberta Roadbuilders and Heavy Construction Association.
The Ministry of Transportation and Economic Corridors is also looking into new technologies and different ways to find possible improvements to the paving process. These technologies have potential to reduce costs and extend the lifespan of our roads, depending on their longer-term performance and cost-effectiveness.
"Carmacks commends the Alberta government's proactive steps towards rejuvenating our highway network. This significant investment reflects a strong commitment to enhancing connectivity, safety and economic growth for all. By extending the lifespan of our highways and promoting vital industries, these initiatives lay the foundation for the efficient movement of people, energy and goods. This investment marks an excellent start to catch up with the aging infrastructure and positions us well for the future," said Gary Brooks, president, Carmacks Enterprises Ltd.
This year's projects include testing the use of the Cold In-Place Recycling (CIR) technology along Highway 33 near Barrhead.
CIR technology grinds the existing pavement, remixes it with new materials and replaces it as a new layer of pavement. The technology reduces the need to haul away old material and reduces emissions as materials are remixed without the use of heat. The technology is generally used along portions of highway with severe stress, such as cracking.
Featured image: Cold In-Place paving crew resurfacing a section of Highway 33 near Barrhead. (Government of Alberta)