A new plan for diversifying and growing Alberta's natural gas industry is designed to position the province as a post-pandemic powerhouse for responsible energy development.
The Natural Gas Vision and Strategy is a key part of Alberta's Recovery Plan and shares the actions Alberta's government will take to grow the sector and seize emerging opportunities for clean hydrogen, petrochemical manufacturing, liquefied natural gas (LNG) and plastics recycling.
"This plan outlines exciting new opportunities for Alberta job creators and workers. We will meet growing global demands for clean and sustainable energy by building on Alberta's success in natural gas," said Premier Jason Kenney. "Alberta is ready to lead in safe, clean and reliable energy today and into the future. This is a key part of Alberta's Recovery Plan, designed to build, to diversify, and to create tens of thousands of jobs."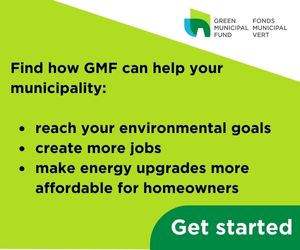 In addition to fueling countries around the world, natural gas – expected to pass coal as the world's second largest energy source by 2040 – has many other uses, including being the foundation for creating hydrogen. Combined with a number of projects being built across the province, Alberta has the potential to be a strong global competitor through the creation of a hydrogen economy.
The vision and strategy were created following input from natural gas industry partners, Indigenous and municipal leaders, and expert advice from the 2018 Roadmap to Recovery report.
"The Natural Gas Vision and Strategy announced today is a great step in advancing clean tech solutions and shows that energy development and environmental stewardship are both essential and can have local, national and international benefits," said Ginny Flood, chair of the Clean Resource Innovation Network. "The world will need all forms of clean energy sources to meet global demand and natural gas will be an important part of that energy mix, while also being an essential feedstock for petrochemicals, hydrogen, and beyond. Steps like this are critical for Alberta and Canada to remain a global leader in producing clean hydrocarbons from source to end use. We look forward to working together on the actions outlined in the strategy."
The actions listed in the strategy will support the government's vision to revive Alberta's natural gas sector and become a leading supplier of clean, secure, responsibly sourced natural gas in Canada and internationally. It highlights five areas with substantial growth potential in Alberta: hydrogen energy development; petrochemical manufacturing, including carbon capture and storage infrastructure; liquefied natural gas projects; plastics circular economy; and, industrial demand for natural gas infrastructure, including conversion from power generation facilities.
To watch the news conference, click here:
https://youtu.be/Togmf1QpMb8?list=PLvrD8tiHIX1L0ztJVj7n2YM7L6Ai5tp0s
Featured image: Alberta Premier Jason Kenney presents the new strategy at a news conference on October 6, 2020.