The Government of Newfoundland and Labrador is inviting applications for the 2019-20 municipal infrastructure programs. Applications are being accepted for funding through the provincial Municipal Capital Works Program and the Investing in Canada Infrastructure Program.
Municipalities, local service districts, engineering consultants, regional service boards and Inuit community governments, non-profit organizations, and other eligible recipients can submit applications by December 21, 2018. Information on submitting applications can be found at www.mae.gov.nl.ca/capital_works/proposed.html.
"Our government is focused on supporting communities in providing clean water, wastewater, roads, and recreational opportunities," said Minister of Municipal Affairs and Environment Andrew Parsons. "Through this call for applications, we are enabling communities and organizations to budget infrastructure projects according to their individual needs, timelines, and priorities."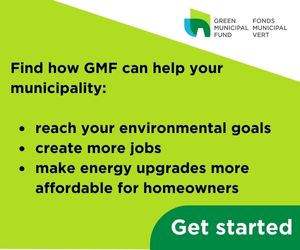 Under the three-year $100 million municipal infrastructure program, the Provincial Government has invested $10 million in each of the three years through the provincial Municipal Capital Works Program.
The Provincial Government is leveraging all available federal funding through phase two of the Investing in Canada Plan as announced on September 10. The plan allocates $555 million to Newfoundland and Labrador over 10 years under four funding streams: $302 million for green infrastructure; $39 million for community, culture and recreation; $109 million for public transit; and $104 million for rural and northern communities.
New cost share ratios under the Investing in Canada Plan were announced on October 4. These ratios will make it easier for communities to construct roads and build community centres, yet continue to prioritize investments in water, wastewater, disaster mitigation, and regional projects.