The Government of British Columbia announced the Middlesboro Bridge in Merritt, a vital transportation artery that was heavily damaged by floodwaters, will be rebuilt to a higher standard to make it more resilient to future flooding events and be safer for pedestrians and cyclists.
The Middlesboro Bridge, which connects downtown Merritt to the Collettville neighbourhood along Voght Street, partially collapsed during the November 2021 atmospheric river when the Coldwater River overflowed its banks.
The Province is providing more than $10 million to the City of Merritt toward the reconstruction of the bridge, which will bring it to modern standards to ensure its resiliency in the face of climate change.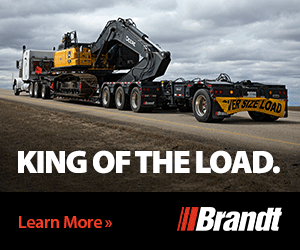 "Merritt was severely impacted by the flooding events of November 2021," said Bowinn Ma, Minister of Emergency Management and Climate Readiness. "We know that climate change will continue to accelerate and river flooding will likely become more frequent as a result. That's why it's imperative that we act now to shore up important infrastructure and reduce the risk of future disasters like the one endured by the people of Merritt."
Preliminary engineering is complete and a procurement process is underway. Construction is expected to begin in summer 2024 and be complete in early 2025.
"Economic resilience is a priority for us, and we know that investing in infrastructure is key to helping communities rebuild and thrive," said Anne Kang, Minister of Municipal Affairs. "The Middlesboro Bridge project is one more example of how we're working with local governments to meet the unique needs of their communities in order to build back stronger."
The new span will be approximately 1.5 metres higher than the original structure and built to withstand a one-in-200-year flood event. It will increase the water volume by 65% compared to the original bridge and is proposed to accommodate two lanes of vehicle traffic and one lane dedicated to pedestrians and cyclists. The original bridge had an undersized walkway and no cycling lane or shoulder.
"Recovering from a natural disaster is a long process of damage assessments, funding applications, design development and requests for proposals long before any construction can commence," said Michael Goetz, mayor of Merritt. "While the city has been able to make a number of major repairs, seeing the scar of the missing Middlesboro Bridge has been a painful daily reminder of that harrowing event. I'd like to thank the Province for providing the funding to repair this important transportation link, which will not only ease transportation routes for our residents, but also revive our commercial corridors."
The Middlesboro Bridge reconstruction is one of several flood-mitigation and restoration projects funded by the Province for the City of Merritt, including rebuilding dikes and banks along the Coldwater River, road repairs, park restorations, water-well restoration and a new running track.
Approximately $12.2 million in Disaster Financial Assistance funding from the Province has been approved for the City of Merritt since the 2021 floods, which were the most expensive natural disaster in B.C.'s history, with catastrophic impacts to communities, the economy and critical infrastructure.
Additionally, the City of Merritt has been approved for more than $3.2 million from the Province's Community Emergency Preparedness Fund for flood-mitigation planning and infrastructure projects.
Featured image: (City of Merritt)