Nearly 800 University of Victoria (UVic) students will be able to find accommodations on campus thanks to the construction of new housing.
"Today, we are breaking ground on almost 800 new homes for UVic students," said Premier John Horgan. "It's part of B.C.'s first-ever student housing initiative, which we developed to help meet a significant and long-standing need. These new housing units are great news for students and will help take some pressure off the local rental market."
Amenities will include: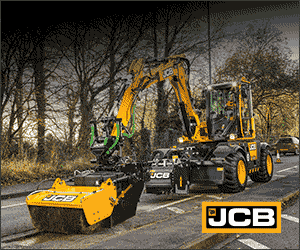 783 beds, including 621 new beds and 162 replacement beds;
a 600-seat dining hall, commercial kitchen, small grocery and new coffee shop to replace Cadboro Commons and provide more food offerings with healthy options; and
a wide range of meeting rooms, informal gathering places, classrooms and a designated Indigenous student lounge.
A rejuvenated outdoor area will connect the new housing and dining hall to the centre of campus. Other amenities include student group and study spaces, communal social spaces, laundry facilities and secure indoor bicycle storage.
A temporary 500-seat modular dining facility will be operational from September 2020 to July 2022 for students while the new dining hall is under construction. The new hall is expected to open in 2022.
"With 75 per cent of our students arriving from outside Greater Victoria, it has long been a strategic priority for UVic to provide more on-campus housing," said Gayle Gorrill, vice-president of finance and operations at UVic. "Living on campus contributes to the educational experience and success of our students, and we are grateful this project will provide a welcoming home away from home."
These new facilities are being built to meet LEED (Leadership in Energy and Environmental Design) Gold and Passive House standards – the most rigorous global building standards for sustainability and energy efficiency – supporting government's CleanBC initiative.
This is the first major capital project at UVic since a new Campus Plan was completed in January 2016.
The Emily Carr, Margaret Newton and Cadboro Commons buildings are being deconstructed to accommodate the new student housing and dining hall.
The Province is providing $128 million towards the total cost of $232.4 million – $98 million from the Student Housing Initiative for the beds and a separate loan of $25 million toward half the cost of the dining hall. The remaining $5.2 million will be provided as a capital grant. Post-secondary institutions are expected to self-finance about 25% of costs with loans repaid through rental income.
This project's completion date was shortened by one year to fall 2023 as a result of establishing a temporary dining hall, allowing for decommissioning and construction to begin more quickly.