Ontario is partnering with Toronto Hydro to build an innovative energy storage system that will provide back-up power to the Eglinton Crosstown light rail transit (LRT) line, which will increase reliability, lower operating costs, and reduce emissions.
"The Backup Battery Energy Storage Facility project will support the operation of the Crosstown while addressing residents' concerns about air quality in their community," said MPP Arthur Potts, parliamentary assistant to the minister of transportation. "This project is an example of an innovative partnership between the government and the community—one that fulfills our mutual commitment to a cleaner, more sustainable future for Ontario."
The facility will be located at the site of the future Mount Dennis Station and LRT maintenance and storage facility, currently under construction. It will store energy generated at night during off-peak hours and supply energy the following day to reduce peak energy use and lower the Crosstown's overall emissions and operating costs. The facility will also provide emergency power to the Crosstown in the event of a power interruption, creating a better experience for transit riders.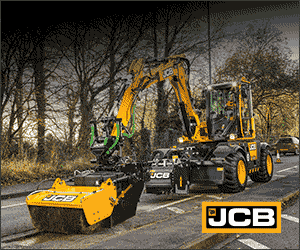 "Toronto Hydro is pleased to be part of this project—delivering an innovative, integrated energy solution that provides backup and reliable power to this important mass transit project," said Anthony Haines, president and CEO of Toronto Hydro. "The battery energy storage system is an example of the kind of innovative energy solutions we need as we create the energy grid of the future."
The 19-kilometre Eglinton Crosstown LRT will include 25 stations and stops that will link to 54 bus routes, three subway stations, three GO Transit lines and the UP Express. The line will be completed by 2021, connecting Mount Dennis in the west with Kennedy Station in the east, with a 10-kilometre underground portion between Keele Street and Laird Drive.
Toronto Hydro has entered into an agreement with Renewable Energy Systems Canada Inc. (RES) to design and build the battery energy storage facility for the Crosstown.