Bird Construction Inc. has acquired Stuart Olson Inc. for $96.5 million pending required approvals.
"The combination of our two businesses will create a company with substantially increased breadth and scale, diversified across services, end-markets and geographies," said Terrance L. McKibbon, President and CEO of Bird. "In addition to combining two strong, experienced workforces, customers will benefit from a dynamic, integrated suite of construction services.
The acquisition of Stuart Olson provides Bird with a more robust business in the Canadian market, including: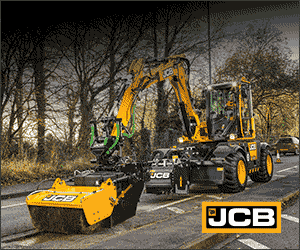 combined workforce of 5,000 people, with an established presence in a number of Canadian markets;
aggregate backlog of greater than $3.0 billion plus more than $1.0 billion of pending backlog; and
increased diversification across services, end-markets and geographies;
"After a period of extensive review and consideration of the strategic and financial alternatives reasonably available to Stuart Olson, the Board determined that this Transaction is in the best interests of Stuart Olson and its shareholders given the current and go forward balance sheet and leverage metrics challenges facing Stuart Olson," said David LeMay, President & CEO of Stuart Olson. "We and Bird have a similar history with roots dating back over 100 years in Canada, a shared strategic focus on growth in our respective businesses and strong cultural alignment throughout our organizations. In the face of the challenges currently being experienced by Stuart Olson, including operating under risks related to the COVID-19 pandemic, and the significant economic changes in Canada, it's a move that renews opportunities for our people, expands new services to our clients and is expected to create long-term value for all our stakeholders."
The aggregate consideration of $96.5 million will consist of $30.0 million cash and $66.5 million of the common shares of Bird, based on the five-day volume weighted average trading price of the common shares of Bird ending July 17, 2020, of $6.32 per share.
The cash consideration will be funded through available capacity under Bird's existing revolving credit facility with the Bank of Montreal.