Bruce Power has awarded a $1.3-billion contract to Shoreline Power Group for Fuel Channel and Feeder Replacement (FCFR) for its remaining Major Component Replacement (MCR) projects in Units 4, 5, 7 and 8.
The announcement comes just days after Bruce Power achieved substantial completion on its Unit 6 MCR project on-time and on-budget. Shoreline Power Group, a joint venture between Aecon, SNC-Lavalin and United Engineers and Constructors, completed the FCFR for Unit 6 and had previously been awarded the Unit 3 MCR project which began March 1. With this new contract, Shoreline Power Group will execute FCFR work on all six of Bruce Power's MCR project (Units 3-8), helping to extend the life of the site to 2064 and beyond.
"We're pleased to be able to partner with Shoreline Power Group for the entirety of our Major Component Replacement project over the next decade to perform the major component replacement portion of our Life Extension Program," said Mike Rencheck, Bruce Power president and CEO. "Part of Shoreline's commitment is to deliver the next two MCRs more efficiently and cost-effectively than the previous one leveraging our lessons learned and best practices. Our Life Extension program when completed will provide clean energy for the people of Ontario and lifesaving medical isotopes to the world."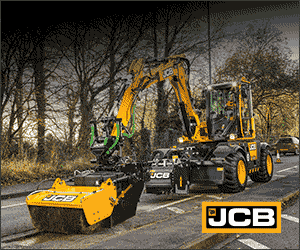 "This contract award underscores the success of our long-term partnership with Bruce Power and we are proud to achieve substantial completion on Unit 6," said Jean-Louis Servranckx, President and CEO, Aecon Group Inc. "Aecon is proud to deliver infrastructure that supports a net-zero future, creates economic benefits and helps ensure the supply of clean and reliable electricity to meet Ontario's growing energy demands. The success of the Unit 6 refurbishment is a testament to the incredible work of our dedicated teams and trades. We look forward to working with our partners, SNC-Lavalin and United, as we move forward executing the remainder of this critical project with an unwavering commitment to safety, quality, schedule and cost performance."
"This contract win is not only a demonstration of the confidence that Bruce Power has in our technical knowledge as the steward of CANDU technology, but also in our track record in delivering work that is on-time, and on-budget," said Joe St. Julian, president, Nuclear, SNC-Lavalin. "SNC-Lavalin is the only organization that has taken a leading role in all CANDU reactor life extension projects to date globally. We will continue to deploy our global experience and implement best practises to ensure we drive continuous efficiencies on cost and schedule performance to make these upcoming life-extensions an even greater success."
The scope of FCFR work for all units includes internal reactor inspections, the removal and replacement of fuel channels and feeder tubes, as well as project management, construction management and field execution.
Featured image: (Bruce Power)