The Government of British Columbia announced that a business plan has been approved for a new inpatient tower and integrated cancer centre, as part of Phase 2 of the Burnaby Hospital redevelopment.
"People in Burnaby and surrounding communities are a step closer to accessing even stronger health-care services as we move forward with the Burnaby Hospital redevelopment," said Adrian Dix, Minister of Health. "The redevelopment is part of our government's plan to modernize and expand hospitals in the Lower Mainland and across B.C. This will increase access to care and provide supports for cancer care, which is critical."
The proposed 12-storey inpatient tower is expected to include 160 private rooms. The tower will also include general medicine, medical oncology, cardiac telemetry and intensive care and high-acuity units. Additionally, a new medical-imaging department, featuring space for two CT scanners, a spiritual care suite, public spaces and hospital support services will also be available.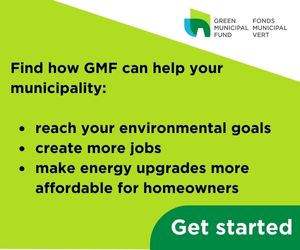 The Burnaby Hospital Redevelopment project is No. 51 on ReNew Canada's 2023 Top100 Projects report.
The new tower will also be home to a new BC Cancer Centre, which will include 54 ambulatory care rooms, 31 chemotherapy chairs, space for five linear accelerators, space for two PET/CT scanners, an oncology pharmacy, and clinical trials and research space.
"I love Burnaby and it has been a place I call home for over 40 years," said Anne Kang, MLA for Burnaby-Deer Lake. "While Burnaby is one of the province's fastest-growing communities, our hospital has not undergone an upgrade for over four decades. I am excited to learn that this project will build spacious, up-to-date, and safe healthcare facilities for the current and future populations in Burnaby."
In addition, Phase 2 includes the demolition of the West Wing building, renovations to the existing Support Facilities building that includes expanding the emergency department to 104 treatment spaces, and renovations to the endoscopy suite in the existing Nursing Tower.
With the business plan approved, the procurement process will begin with construction planned to start in 2025 and completion anticipated in 2030. The cost of Phase 2 is approximately $1.7 billion with funding from the Province, the Burnaby Hospital Foundation, and the BC Cancer Foundation.
The announcement builds on Phase 1 of the Burnaby Hospital redevelopment, which includes a new tower with a maternity unit, neonatal intensive care unit and a medical in-patient area with capability to isolate infectious diseases. The Phase 1 tower is scheduled to be open in 2025.  Additionally, Phase 1 includes expansion and renovation to the Support Facilities Building, including a comprehensive upgrade of the Jim Pattison Surgery Centre, now with a total of 10 new or upgraded operating rooms, plus renovations to the emergency department and a new medical device reprocessing centre.
"I am pleased to celebrate this important milestone that brings us another step closer to a redeveloped and reimagined Burnaby Hospital. Through each step of our planning process, we are envisioning a campus of care that places patients and their families at the centre, while providing our staff and medical staff with a state-of-the-art environment in which they can deliver exceptional, culturally-safe and accessible care now and for many years to come," said Dr. Victoria Lee, president and CEO, Fraser Health.
Featured image: (BC Ministry of Health)