New York Governor Kathy Hochul, alongside United States Department of Energy Deputy Secretary David Turk, Premier of Quebec Francois Legault, Grand Chief Kahsennenhawe Sky-Deer of the Mohawk Council of Kahnawà:ke, and executive leadership from Transmission Developers and Hydro-Québec, announced the start of construction on the converter station for the 339-Mile Champlain Hudson Power Express (CHPE) transmission line – paving the way for the first-ever transformation of a fossil fuel site into a grid-scale zero-emission facility in New York City.
Once completed, the state-of-the-art facility will convert 1,250 megawatts of clean energy from direct current to alternating current power that will be fed directly into the City's power grid.
The announcement accelerates progress toward New York's target of 70 per cent of the State's electricity to come from renewable sources by 2030 as required by the nation-leading Climate Leadership and Community Protection Act.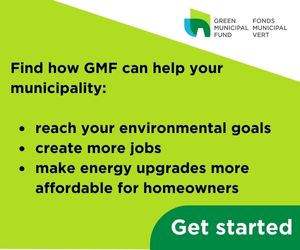 "Renewable energy plays a critical role in the transformation of our power grid while creating a cleaner environment for our future generations," said Governor Hochul. "The transformation of a fossil fuel site into a zero-emission facility highlights the world of possibilities we have to reduce our dependence on fossil fuels, mitigate the impact of climate change and accelerate our collective progress of shifting our power grid to go green."
Located in Astoria, Queens, construction on the converter station officially began on June 22, including significant remediation work that was required to prepare the site for construction of this zero-emissions facility. In total, six tanks which previously stored 12 million gallons of No. 6 oil, as well as nearly four miles of piping were removed from the site. During peak construction, approximately 150 union workers will develop the facility with Kiewit Corporation as lead contractor for the site, which is expected to begin operating in 2026.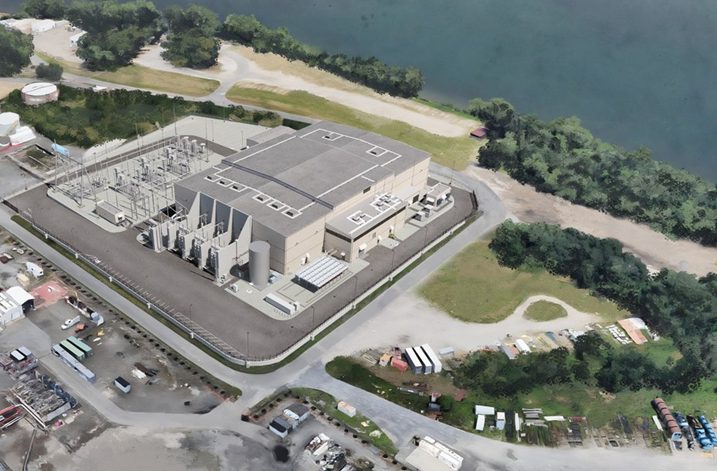 Construction on CHPE kicked off on November 30, 2022, in Whitehall, New York and since then project crews have been executing and preparing for construction activity throughout New York State. CHPE will provide competitively priced hydropower from Québec that is expected to deliver enough clean energy to power over one million homes and is expected to reduce harmful emissions by 3.7 million metric tons – the equivalent of removing approximately 44 per cent of the cars from New York City streets. In addition, the project is also expected to provide a total of $3.5 billion in economic benefits to New Yorkers and create approximately 1,400 family-sustaining jobs during construction, with a commitment to use a significant amount of union labor.
"I am proud to inaugurate the converter station which is part of a very important project to reduce GHGs in North America: the Champlain Hudson Power Express. This historic partnership between Hydro-Québec, TDI, the Mohawk Community and the State of New York will link Québec to New York City to export our hydroelectricity for the next 25 years," said Québec Premier François Legault. "New York has some of the most ambitious decarbonization targets in the United States, and Québec is proud to help New Yorkers achieve them. Today's inauguration proves that we are reliable and serious as a leader of the energy transition in North America."
The historic CHPE project was contracted under the State's first-of-its-kind renewable energy and transmission program, known as Tier 4, which is administered by the New York State Energy Research and Development Authority (NYSERDA). The Tier 4 program is part of the Public Service Commission's Clean Energy Standard, which is designed to cost effectively and responsibly facilitate the delivery of a significant increase of renewable energy to New York City, an area of the state that relies on aging fossil fuel-fired generation located largely in underserved communities. These communities experience the most significant air quality issues and health impacts from fossil fuel emissions and has a marked need for improved grid reliability and resiliency.
"We often talk about fighting climate change in terms of our ambitions for the long term, but today with construction on the Champlain Hudson Power Express well under way, we are talking about delivering big results in less than three years. Broadening the clean energy conversation was critical to our shared success, and will be essential to building future renewable projects. Hydro-Quebec's commitment to continuing this conversation with New York communities will be ongoing for the next 25 years and more." said Hydro-Quebec COO, Serge Abergel.
Featured image: (CHPE)