The Governments of Canada and Yukon announced a joint investment of more than $16 million to support the planning and construction of water, sewer and road upgrades in Watson Lake.
Through this funding, the Town of Watson Lake will replace over 1,200 metres of sanitary line and more than 1,500 metres of water mains with upgraded materials across the community in addition to restoring more than two kilometres of affected roadway. Funding will also support over 14 kilometres of road repairs across the town. Once complete, residents will have improved access to safe drinking water, increased sewage capacity, and more reliable roads, creating a safer, healthier and more sustainable community.
"Modern infrastructure ensures the strength and sustainability of communities across the country. Today's announcement is more than water, sewer and road upgrades, it is an essential investment in the prosperity, health and safety of residents in Watson Lake. After many years of underfunding by the previous government, we are committed to ensuring all Canadians, including those who live in rural and remote areas, can depend on their infrastructure," said Dr. Brendan Hanley, MP for Yukon.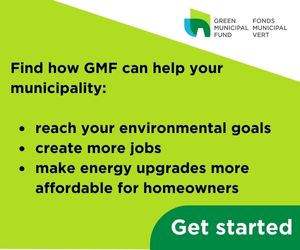 The Government of Canada is investing $12,682,506 in these projects while the Government of Yukon is investing $4,227,502.
The Government of Canada's funding comes from the Green Infrastructure Stream of the Investing in Canada Infrastructure Program.
"Water services, sewers and road improvements are a priority for the Town of Watson Lake and these assets help service the health and well-being of a community. Our government is proud to support this project by contributing over four million dollars to planning and construction. It was great being in Watson Lake to help celebrate the announcement. Thank you to the Government of Canada's Investing in Canada Infrastructure Program and their continued support of infrastructure projects across the Yukon," said Deputy Premier, Jeanie McLean.
"We extend our heartfelt gratitude to the Government of Canada for their generous investment of $12,682,506 in upcoming infrastructure projects for vital water and sewer services in Watson Lake. We also appreciate the Government of Yukon's collaborative contribution of $4,227,502. This represents a significant step forward for our community, marking the long-awaited beginning of a comprehensive project. This initial phase is part of an ongoing effort, encompassing at least 5 more phases of critical work. Finally, we have received this much-awaited support, and we eagerly anticipate further collaboration and investment to enhance the infrastructure in our beloved Watson Lake. We hope to see more of this meaningful progress going forward, building a stronger and more sustainable community for all," said Christopher Irvin, Mayor of the Town of Watson Lake.
Photo: (L to R) MP Brendan Hanley, Yukon Deputy Premier Jeanie McLean and Watson Lake Mayor Christopher Irvin celebrate infrastructure investments in Watson Lake. (Government of Yukon)