The governments of Canada and British Columbia announced an investment of more than $10.1 million for the final phase of wastewater infrastructure upgrades in Lake Cowichan that will enhance the wastewater system, safeguarding the Cowichan River.
The funding will support the expansion of the wastewater treatment facility, enhancements in lagoon aeration, and the implementation of phosphorus removal and disinfection processes. All of these upgrades are essential for ensuring strict compliance with water quality standards in order to protect our environment and the well-being of the community.
"As we enter the final phase of the upgrades, our government remains committed to supporting infrastructure projects in Lake Cowichan that safeguard our water supply from environmental threats and promote sustainable wastewater management. We will continue investing in infrastructure that contributes to a brighter and promising future for our environment and communities," said Sean Fraser, Minister of Housing, Infrastructure and Communities.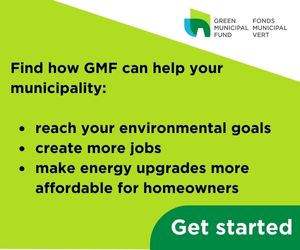 The Government of Canada is investing $4,053,600 in this project, while the Government of British Columbia is investing $3,377,662. The Town of Lake Cowichan is contributing $2,702,738. The Government of Canada's funding comes from the Green Infrastructure Stream of the Investing in Canada Infrastructure Program.
"Communities like Lake Cowichan exemplify the beauty of our province, making British Columbia a special place. That's why it's important to invest in projects, like the upgrades to the Lake Cowichan wastewater treatment plant, to ensure community members stay healthy and safe and that fragile ecosystems are maintained for generations to come," said Anne Kang, Minister of Municipal Affairs. "These upgrades to improve water treatment are more important than ever, and that's why all levels of government are supporting more efficient services while reducing the impact to the environment," said Anne Kang, Minister of Municipal Affairs.
"The upgrading of our wastewater treatment plant will resolve compliance issues mandated by provincial regulations required to meet provincial and federal water quality objectives for the Cowichan River, a Canadian designated heritage river. Again, many thanks to Staff, and all involved for the hard work and diligence in continuing to look for all options to also resolve the capacity issues," said Tim McGonigle, Mayor, Town of Lake Cowichan.
Featured image: (Government of B.C.)