The Government of Canada announced that Immigration, Refugees and Citizenship Canada (IRCC) is extending and expanding the pilot program for out-of-status workers in the construction industry, doubling its scope to 1,000 out-of-status construction workers in the GTA.
"This pilot program is a significant step forward in addressing critical labour shortages for the Greater Toronto Area by supporting stability in the construction industry and bringing workers out of the underground economy. By providing regular pathways for out-of-status migrants, we are not only protecting workers and their families, but also safeguarding Canada's labour market and ensuring that we can retain the skilled workers we need to grow our economy and build our communities," said Sean Fraser, Minister of Immigration, Refugees and Citizenship.
The program promotes greater stability in the construction industry and ensures that skilled workers in Canada continue to address critical housing development needs. Just as important, this initiative will help bring a larger number of workers out of the underground economy, which benefits Canada's world-renowned programs and services (like the Canada Child Benefit, Old Age Security and Employment Insurance).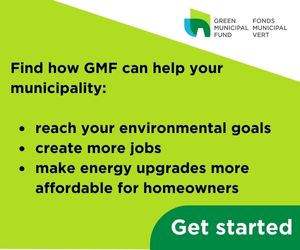 "The extension and expansion of the initiative to regularize the status of construction workers in the Greater Toronto Area will help address labour shortages in this key industry, while providing opportunities for workers who have been contributing to our economy to find a permanent home in Canada. By taking away the fear of removal, this program truly improves the lives and communities of those who have fallen out-of-status," said Peter Fonseca, MP for Mississauga East-Cooksville.
Eligible individuals have until January 2, 2024, to apply for permanent residence and can include their spouses, partners and dependent children in their application. Potential applicants will continue to submit their names to the CLC, who will determine their eligibility before referring them to IRCC.
"The Canadian Labour Congress (CLC) is pleased to continue assisting another 500 out-of-status construction workers and their immediate families in finding a pathway to permanent residence that will end the insecure nature of their employment and immigration status in 2023," said  Bea Bruske, president of the Canadian Labour Congress. "The out-of-status construction workers contribute greatly to the economy and society, and continue to fill labour shortages. The extension of the out-of-status construction workers in the GTA initiative for 2023 will help more vulnerable workers and their families during these uncertain times. The CLC is very proud to contribute to building the momentum and work towards a broad regularization program for undocumented people in Canada with the out-of-status construction workers in the GTA initiative."
Featured image: Construction at Calgary's BMO Convention Centre. (CMLC)