The Government of Canada announced the construction of 60 purpose-built rental homes in Kitchener. These new homes are made possible through a fully repayable low-interest loan of over $16 million through the Rental Construction Financing Initiative (RCFi).
Canada's construction of rental homes has not kept pace with the country's growing cities and population, leading to a decline in the existing and aging rental stock for decades. To help address this issue, the Government of Canada has introduced the RCFi to stimulate the construction of rental housing across the country. Increasing the overall supply of rental housing in the country is crucial to creating stronger and more vibrant communities that Canadians can feel proud to call home.
"Too many Canadians are struggling to find somewhere to rent and to call home. The federal government is seized with reversing this trend, and through programs like the Rental Construction Financing Initiative, we are incentivizing the development of much-needed rental units; including these 60 right here in Kitchener. Investments like these will help to increase the supply of housing, and our Government will continue to make strategic investments so that all Canadians have a safe place that they are proud to call home," said Sean Fraser, Minister of Housing, Infrastructure and Communities.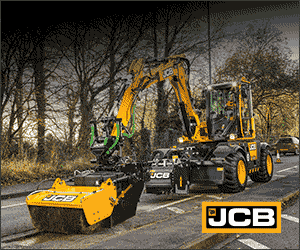 The announcement took place at 50 Eighth Avenue, where a six-storey purpose-built rental apartment building is being constructed by 55 Franklin LP, featuring modern design and a large, landscaped area. These homes will be close to transit, expressway, shopping, daycare, schools, and services for middle-income families.
"Waterloo Region is one of Canada's fastest growing regions in Canada. As our population grows, the need for housing becomes increasingly crucial, and purpose-built rentals are an essential part of the solution. The Rental Construction Financing Initiative (RCFI) steps up to the challenge by incentivizing the construction of purpose-built rental homes, and today's announcement will add 60 units of purpose-built rental stock here in our community so that we can ensure a more stable and affordable housing market for middle income Canadians," said Valerie Bradford, MP for Kitchener South-Hespeler.
Thanks to an agreement between 55 Franklin LP and the Region of Waterloo, Phase 1 of the 55 Franklin project will offer at least seven one-bedroom homes with rents at or below $522 per month and at least 18 one-bedroom units with rents at or below $1,245 per month. These affordability requirements will be maintained for minimum of 30 years.
"We are pleased to partner with the Government of Canada and Maxwell Building Consultants to deliver more purpose-built, affordable and accessible homes in our community. This important project includes waived development charges and $1.96M from the Region of Waterloo's affordable housing fund," said Karen Redman, chair, Region of Waterloo.
Of the 60 units available, 12 will be accessible, while the building will achieve a minimum of 54 per cent decrease in energy intensity and 60 per cent decrease in greenhouse gas emissions relative to the requirements of the National Energy Code for Buildings.
"Today's announcement of federal funding through the CMHC's Rental Construction Financing Initiative is another step towards more affordable housing options in our city. These 60 units, in a 6-storey purpose-built rental apartment building will soon become home for middle-income families in Kitchener. I would like to thank the federal government for their continued investment in energy-efficient rental units and their leadership in addressing affordable and sustainable housing needs in Kitchener," said Berry Vrbanovic, Mayor of Kitchener.
"We would like to thank CMHC and the federal government for helping us build these 60 much needed homes for people in our community. The RCFI low-cost loan program has enabled the completion of this affordable and sustainable rental building providing for the growing housing need in Waterloo Region with more to come," said Peter Maxwell, VP Development, Maxwell Building Consultants.
Featured image: (Government of Canada)