The governments of Canada and British Columbia announced a joint investment of more than $2.1 million to improve drinking water infrastructure on Bowen Island.
This investment will enable the connection of the existing Eagle Cliff Water System to the Cove Bay Water System, as well as the replacement of culverts, the installation of new fire hydrants and service connections, and approximately 1,300 m of watermain to connect the two systems.
"Securing safe and reliable drinking water is essential to support the growing community needs on Bowen Island. The water systems connection and improvement project will ensure that residents can access clean, high-quality drinking water for many years to come. The Government of Canada will continue to invest in projects like these that contribute to building healthier, more resilient, and vibrant communities for everyone," said Patrick Weiler, MP for West Vancouver-Sunshine Coast-Sea to Sky Country.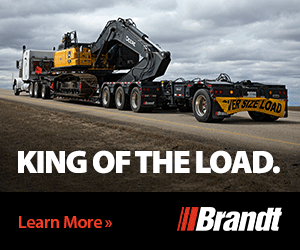 These improvements will ensure that Bowen Island residents serviced by the Eagle Cliff and Cove Bay water systems have access to high quality drinking water for years to come.
"I recognize Bowen Island is a small but mighty community that serves as a popular tourist destination for people looking to connect with nature and enjoy the beauty of the surroundings. By connecting water systems at Eagle Cliff and Cove Bay, my ministry is helping to ensure residents and tourists have clean drinking water while also helping to preserve this beautiful island for all to enjoy," said Anne Kang, Minister of Municipal Affairs.
"Our islanders value resilience and self-reliance, but we're quickly outgrowing our current infrastructure needs. This funding will go a long way to connect the Eagle Cliff Water System community to a sustainable water source, offsetting a significant infrastructure cost for them," said Andrew Leonard, Mayor of Bowen Island.
Featured image: