Natural Resources Canada announced a $50-million contribution to the Bekevar Wind Power Project, delivered in partnership with the Cowessess First Nation and Innagreen Investments. This builds on a $173-million federal investment from the Canada Infrastructure Bank.
Located south of Kipling, Saskatchewan, the project location includes turbines located on Cowessess First Nation Land. The project will supply over 200 megawatts (MW) of zero-emissions power, reducing GHG emissions by approximately 130,000 tonnes per year, enough to serve up to 100,000 homes annually. The Bekevar project will consist of 36 turbines; an underground, medium-voltage, electrical collector system; access roads; a substation; two permanent meteorological towers; an operations and maintenance building; and a 10-km long transmission line to connect the project to the provincial grid.
"This $50-million federal contribution is helping to power low-carbon solutions in the region while supporting Indigenous ownership in renewable energy generation. I would like to congratulate the Cowessess First Nation, a leader in clean energy, and Bekevar Wind Limited Partnership, as well as all of those involved in enabling this important initiative," said Jonathan Wilkinson, Minister of Natural Resources.
This contribution demonstrates the Government of Canada's commitment to meaningful participation, ownership and decision-making by Indigenous Peoples in Canada's energy transition as they expand innovative clean energy solutions to displace fossil fuels, advance self-determination and combat climate change.
"Through the support of NRCan, Cowessess holds a 17-percent ownership position in the project; there are two turbines located on Cowessess land; we have a contracting company working on the project; and our community members are being sought for employment opportunities. The project offers significant economic benefits to Cowessess First Nation," said Erica Beaudin, Chief, Cowessess First Nation.
The Bekevar project builds upon a previous investment by the federal government of over $18.5 million for the Awasis Solar Project, a 10-megawatt solar facility also owned, operated by and constructed on the land of the Cowessess First Nation. The solar project is currently providing clean power to the provincial power grid and delivering economic benefits to the Cowessess First Nation for years to come.
"Clean power projects are essential to meeting our climate change goals and ensuring sustainable economic development across the country. Our investment will reduce greenhouse gas emissions in the province through clean power generation. The partnership with a leading owner and operator of renewable energy and with Cowessess First Nation will move this wind power project forward, enabling Indigenous participation and long-term economic opportunities," said Ehren Cory, CEO, Canada Infrastructure Bank.
"We are pleased and excited to be partnered with the Cowessess First Nation on the Bekevar Wind Project, which is a very important project for us. We would also like to thank NRCan for the valuable Smart Renewables and Electrification Pathways Program contribution," said Oliver Alexander, CEO, Innagreen Investments.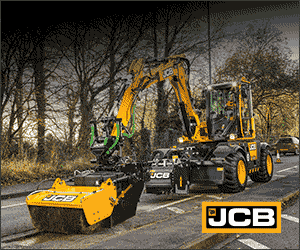 Featured image: (Canada Infrastructure Bank)