Transport Canada announced an investment of up to $30 million to build a new preclearance facility at Billy Bishop Toronto City Airport for United States-bound travellers.
Fast and secure movement of people and goods across the United States border is key to boosting tourism, business, and trade. The Government of Canada's contribution builds on investments made by PortsToronto, and the new preclearance facility will provide important benefits to Canadians and the air sector by:
increasing security and connectivity for business and leisure travellers using the Billy Bishop Toronto City Airport;
reducing airport congestion and transportation bottlenecks by increasing Canada's complement of airport pre-clearance facilities; and
improving fluidity and capacity in the transportation system.
"The investment in the new United States preclearance facility for the Billy Bishop Toronto City Airport will provide travellers in the Greater Toronto area more options when flying to the United States and will support the reduction of airport congestion," said Omar Alghabra, Minister of Transport.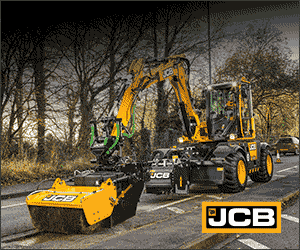 "Canada has what the world wants, and we look forward to welcoming everyone back to our shores. Today's announcement of a new US preclearance facility at Billy Bishop Airport is a major step towards helping our tourism industry soar to new heights. By streamlining the entry process for international travelers, we send a strong message that Canada is open for business, adventures, and unforgettable experiences. Let us seize this opportunity to place our nation firmly on the global tourism map, all while building an economy that works for everyone," said Randy Boissonault, Minister of Tourism.
"PortsToronto and its partners, including Nieuport Aviation and Porter Airlines, have been working towards securing preclearance for nearly a decade, as it will further enhance the passenger experience by offering passengers the ability to clear customs on home soil using next-generation technology intended to make the process quick and convenient," said RJ Steenstra, president & CEO, PortsToronto. "Preclearance will also provide access to more US markets which will boost connectivity and bilateral trade and tourism between Toronto and the eastern US. This will have a tremendous economic impact on the city in terms of GDP, jobs and attracting talent. We are incredibly pleased and proud to confirm preclearance at the airport, and look forward to working with our partners to commence work immediately to have the facility open in 2025."
Featured image: (PortsToronto))