The governments of Canada and New Brunswick and the Town of Caraquet announced a joint investment of $22.5 million to build the new Centre régional des générations in Caraquet.
This investment will enable the replacement of the Colisée Léopold-Foulem, an aging piece of infrastructure, with a new, modern facility that will better meet the needs of the region's residents. The new centre will include an indoor NHL-sized arena with 600 seats, a multi-lane walking track, changing rooms and a canteen. The new facilities will also include indoor space for Caraquet's outdoor club, including rental storage lockers and restrooms in addition to a multipurpose community space and administrative area.
"The new Centre regional des générations will enable residents of Caraquet and surrounding communities to have access to high-quality recreational infrastructure where they can practice their favourite sport and socialize. The community has been talking about this project for a long time – and we're proud to be a part of making it happen," said Dominic LeBlanc, Minister of Intergovernmental Affairs, Infrastructure and Communities.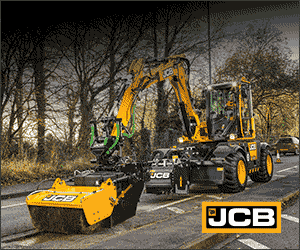 The new centre will improve access to safe and quality recreational infrastructure for the residents of Caraquet and the communities that surround it.
"The Regional Generations Centre will be a modern, high-quality facility. This long-awaited project is now about to see the light of day. The work of the Town of Caraquet, the support of neighboring communities and the generous contributions of donors to this magnificent project are the reasons why residents of our communities will be able to practice their favourite sports," said Serge Cormier, Member of Parliament for Acadie‒Bathurst.
The Government of Canada is investing $11.9 million in this phase of the project (Phase 2). The Government of Canada invested an additional $100,000 for Phase 1, announced in 2020. The Government of New Brunswick is investing more than $5.1 million, and the Town of Caraquet is contributing more than $5.4 million.
The Government of Canada's funding comes from the Rural and Northern Infrastructure Stream of the Investing in Canada Infrastructure Program.
"Today is a great day, both for the people of Caraquet and for people from municipalities across the region, particularly those living in Rivière-du-Nord and Hautes Terres. A special thank you to the current and past municipal councils who believed in this project, in particular the municipal council led by Kevin J. Haché, who initiated it. Thanks also to the federal and provincial governments for their support. We're delighted to be able to build this kind of infrastructure, which will contribute to the well-being of the entire population," said Bernard Thériault, Mayor of Caraquet.
Featured image: (Infrastructure Canada)