The governments of Canada, Nova Scotia and the Municipality of the County of Inverness announced a combined investment of more than $24 million to upgrade water and wastewater infrastructure in Inverness.
This investment will go towards the replacement of the County's aging wastewater treatment facility in Inverness with a new, more efficient facility which will protect the health of surrounding waters. It will also enable the County to upgrade the sanitary collection of wastewater and water distribution systems on Central Avenue and on Veteran's Memorial Court.
"Today's announcement about replacing the aging wastewater treatment facility in Inverness is great news for the community. This project will reduce water pollution in the area and support the residential and commercial growth that's happening in the community. The Government of Canada is always happy to collaborate with other levels of government to help communities," said Mike Kelloway, MP for Cape Breton–Canso.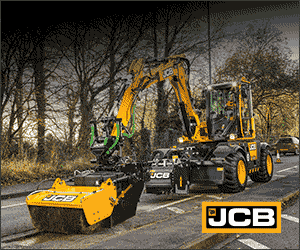 The total project cost is about $24.4 million. The Province is investing about $8.1 million, the Government of Canada is contributing $9.8 million and the Municipality of the County of Inverness has committed $6.5 million.
"This will be one of the largest infrastructure projects for a community in Nova Scotia. People in Inverness will get better drinking water that is easier on home appliances. It will also mean a future without pipes bursting underneath these streets. First impressions matter, and this will help Inverness to look even more like the world-class tourism destination that it is," said Allan MacMaster, Deputy Premier of Nova Scotia and MLA for Inverness.
"The Municipality of Inverness County thanks the provincial and federal governments for this funding announcement. We are making history today as this is the largest infrastructure upgrade initiative the Municipality has ever taken on. It will have a positive impact on quality of life in this community, and is a building block for the future growth of the county. It's a day of celebration for the community of Inverness and for the county as a whole. With today's announcement and several other major projects underway, this is an exciting time to be in Inverness County," said Bonny MacIsaac, Warden of the Municipality of the County of Inverness.
Featured image: (Cape Breton Partnership)