The governments of Canada and Ontario have announced $60 million in federal-provincial funding for the Massey Hall Revitalization project.
"Places like Massey Hall are vital part of our communities – they bring together artists, families, neighbours and friends, and give all of us a chance to celebrate the many cultures that make up our country," said Minister of Finance Bill Morneau and MP for Toronto Centre. "A revitalized Massey Hall in Toronto will also attract more visitors and create more opportunities for people to work, play, and enjoy our city."
The Government of Canada is contributing up to $30 million to this project through the Provincial-Territorial Infrastructure Component–National and Regional Projects, and is being matched by the Government of Ontario, which is also contributing $30 million. Combined, this represents almost two-thirds of the estimated $94 million total project cost. The Corporation of Massey Hall and Roy Thomson Hall—a charitable, not-for-profit organization—is responsible for the balance of the funding through its newly launched Massey Hall Forever fundraising campaign.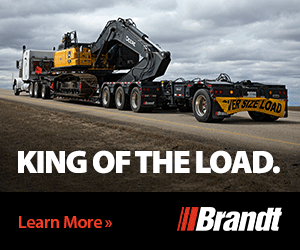 Located in the heart of downtown Toronto, Massey Hall is an internationally renowned performance venue. Through this Revitalization project, the exterior and interior of the 124-year-old National Historic Site will be fully restored, and a new addition will be connected through the construction of a new 7-storey South Tower.
The expanded footprint will provide much-needed space to enhance artist and patron amenities while also making the building fully accessible. In addition to the 2,700-seat auditorium and revamped Centuries performance space in the original building, the new structure will house a third stage featuring a 500-capacity venue. This new venue will accommodate a wide range of artists and cultural events to help bolster the Corporation's commitment to artist development, education, and community outreach. The revitalization project will ultimately enable Massey Hall to continue to inspire and entertain Canadians for another century and beyond.
"On behalf of the Board of Directors and staff at the Corporation of Massey Hall and Roy Thomson Hall, a heartfelt thank you to the governments of Canada and Ontario for believing in the Massey Hall Revitalization," said Deane Cameron, president and CEOof the Corporation of Massey Hall and Roy Thompson Hall. "Today's announcement marks one of the most extraordinary days in Massey Hall's 124-year history. This support will allow significant opportunity and prosperity for Canadian artistic communities and music fans coast-to-coast. This support also ensures the continued operational sustainability of Massey Hall and continue its legacy as Canada's premiere and most beloved music venue."
The Massey Hall Revitalization project marks the final phase in the overall initiative to restore and renovate Massey Hall. Phase 1 was completed at the end of 2016 and Phase 2A involved design and planning work, as well as the construction of the South Tower basement.