The governments of Canada and Quebec announced a new electric vehicle battery manufacturing facility to be built by Northvolt Batteries North America in Saint-Basile-le-Grand and McMasterville, Quebec.
"Once again, with Northvolt's new facility, the world is choosing Quebec and Quebec workers. When electric vehicle batteries are made in Quebec, it's a win-win-win for workers, for communities, and for the environment. We'll always keep doing our part to make sure global companies and automakers can keep setting up shop in Quebec. Because that's how we continue to build a strong economy with good middle-class jobs and clean air for generations to come," said Prime Minister Justin Trudeau.
"I am very proud to announce the largest private investment in Quebec's recent history: a structuring project by Northvolt with a total value of $7 billion. Quebec is in the process of setting up all the components needed for its battery manufacturing sector, from mining to recycling. We are not simply going to export our natural resources as we did in the past we are going to process them here. Our vision is beginning to take shape: Québec has become a world leader for the green economy," said Quebec Premier François Legault.
Occupying an area equivalent to 318 football fields, the Northvolt project will have an annual battery cell manufacturing capacity of up to 60 GWh, which is enough to power approximately one million electric vehicles per year. The first 30-GWh phase of the project, valued at $7 billion in total investment, will create up to 3,000 jobs in the region as the plant reaches its full production potential. This first phase will also include adjacent facilities for cathode active material production and battery recycling. This will make it the only fully integrated facility of this type in Canada, and one of the only ones in the world.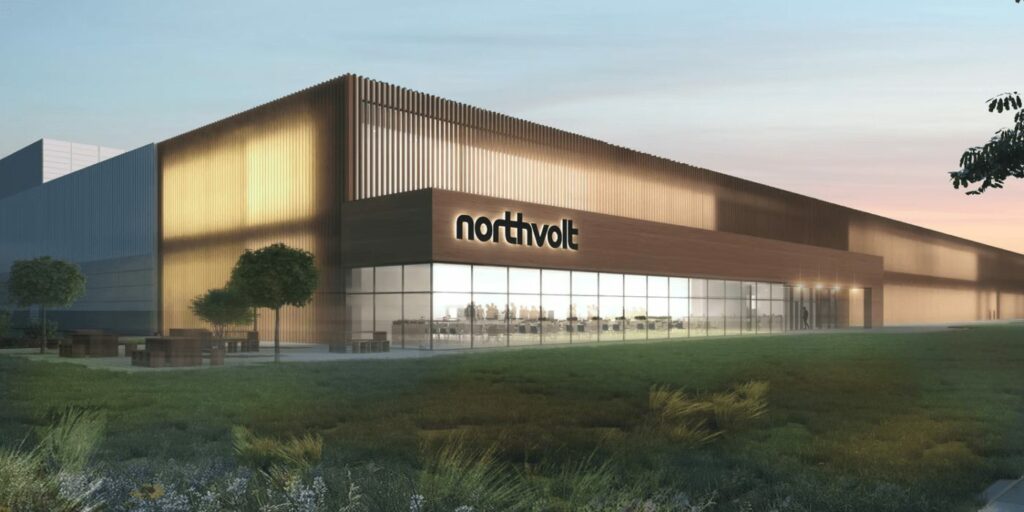 "The demand for battery solutions is growing, but so is the need for sustainable manufacturing and circularity within society. With access to clean energy, raw materials and world-class talent, Canada represents a natural base from which to support North American markets with sustainable, market-leading battery solutions. We are tremendously excited to begin exploring opportunities together with customers, suppliers, and local communities to make this a true success," said Paolo Cerruti, co-founder, Northvolt, and CEO, Northvolt North America.
Government production incentives will apply only to the batteries that Northvolt produces and sells, in line with the conditions in previous agreements with other battery plants. They will be up to $4.6 billion, of which one third is to be paid by the Quebec government.
The operating support provided will only be available for as long as the U.S. Inflation Reduction Act incentives remain in effect.
Canada will provide up to $1.34 billion in capital commitment toward the project.
Quebec will provide $1.37 billion in capital commitment toward the project.
Featured image: (Government of Canada)