The Canadian and Quebec governments announced the signing of a bilateral agreement that will provide more than $7.5 billion in federal funding over the next decade for infrastructure projects in Quebec. These projects will be cost-shared with the Quebec government, municipalities, and other partners.
"Over the next decade, public investment in infrastructure will reach historic levels in Quebec," said André Fortin, Quebec's Minister of Transport, Sustainable Mobility and Transport Electrification. "These investments will help improve the quality of life for all Quebeckers, give them more quality time by improving mobility and raise their standard of living thanks to a strong sustainable economy in all regions of Quebec."
As part of the Investing in Canada plan, the Canadian government will make investments in public transit, green infrastructure, recreational, cultural, and community infrastructure, as well as rural and northern community infrastructure.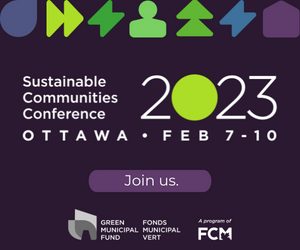 These investments will have benefits for people in communities across the province, including:
faster commutes and travel times for more people;
cleaner air and water;
reduced greenhouse gas emissions;
sustainable water management;
enhanced public parks, recreational facilities and other spaces that make communities great places to live; and
better transportation and digital infrastructure for people living in remote communities.
In Quebec, the Government of Canada will invest $5.2 billion in public transit projects, $1.8 billion in green infrastructure projects, $257 million in community, cultural and recreational infrastructure projects, and $288.5 million in rural and northern community infrastructure projects.
These federal funds are in addition to $100.4 billion the Province of Quebec will invest through the 2018‒2028 Québec Infrastructure Plan (QIP) announced in the Québec Economic Plan of March 2018.