The governments of Canada and Quebec have announced investments to prepare the business case and the elements necessary to move forward with the next step towards completion of the Anjou extension of Montréal Metro's Blue Line.
The governments of Canada and Quebec will invest $16 million, respectively, to develop the business case for this project. The funding will be made available through the Public Transit Infrastructure Fund.
These joint investments will make possible the following: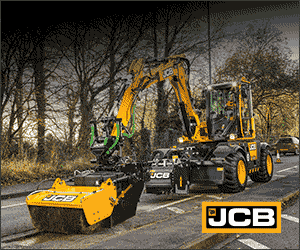 Launch of the acquisition and expropriation process for all the required buildings;
Technical specifications, and plans and specifications for specialized equipment;
Launch of a call for interest regarding the choice of delivery method;
Completion of a new project value analysis;
An independent review of costs, risks and timeline; and
Set-up of the project office.
"Traffic congestion is costly and causes people to lose what they value most: time," said Philippe Couillard, premier of Quebec. "With the Blue Line extension, in addition to the Réseau électrique métropolitain rapid transit system, we are effectively addressing this problem by offering East Montréal residents a rapid, effective, modern and green solution for getting around their metropolitan area. Together, we are building a new Quebec, one that has the means to make a real difference in the quality of life of all Quebec residents."
Once the business case has been completed, the information contained in it will allow for an even more precise analysis of the costs associated with completing the project and how those costs will be shared by the governments of Canada and Quebec. In addition, following the upcoming conclusion of the Quebec-Canada discussions on the next phase of the Investing in Canada Plan, the extension of the Montreal Metro Blue Line will be one of the projects prioritized by the Government of Quebec.
The extension of the Metro Blue Line to Anjou will strengthen public transit in Montréal by ensuring that it is more reliable, efficient, and inclusive, thereby meeting the immediate needs of the community while preparing for increased ridership in the future.
Blue Line extension in numbers:
5 new stations (over 5.8 km) from the current station at Saint-Michel to Anjou;
1 pedestrian tunnel;
2 transit terminals;
1 underground park and ride area with 1,200 spots; and
17,100 new Blue Line users.
Under the first phase of the Investing in Canada Plan, Quebec was allocated over $924 million to upgrade and improve its public transit systems, through the Public Transit Infrastructure Fund, and more than $5 billion will be available under the next phase of the long-term plan.