The Board of Directors of the Canadian Hydropower Association (CHA) has announced the appointment of Anne-Raphaëlle Audouin as president. She will be joining the CHA in the top role on September 4, 2018.
In addition to serving as the CHA director of government and public affairs since 2014, Audouin brings significant strategic planning and communications experience to the role.
"After a thorough search that included many great candidates, we are delighted to welcome Ms. Audouin as the CHA President," said Mike Martelli, president of renewable generation, Ontario Power Generation and CHA board chair. "She is a passionate hydropower advocate, has extensive knowledge of the industry, and is well poised to position our industry as a key renewable for today, tomorrow and the future."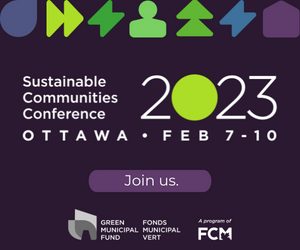 "It is a great honour to be appointed as CHA President and I look forward to leading the Association through the exciting times that lie ahead," said Audouin. "The hydropower industry is a fantastic community and it will be my pleasure to serve our members in fulfilling our organization's mission."
She also holds a bachelor's degree in political science from the Université de Nantes in France, degrees in common law (LLB) and civil law (LLL) from the University of Ottawa, and a master's degree in natural resources management from Dalhousie University.