The governments of Canada and Prince Edward Island have announced the signing of a new bilateral agreement under the Investing in Canada plan that will provide more than $366 million in federal funding over the next decade for infrastructure projects. The projects supported through this agreement will be cost-shared with the provincial government, municipalities, and other partners.
"I am very pleased to join Prince Edward Island today for the signing of this agreement as part of our Investing in Canada plan," said François-Philippe Champagne, Minister of Infrastructure and Communities. "Islanders will enjoy safer roads and highways, improved water and wastewater facilities, and will benefit from new green infrastructure. These investments will build strong, resilient and inclusive communities that will remain competitive in today's economy and over the next century."
The Investing in Canada plan will see the Governments of Canada and Prince Edward Island make investments in green infrastructure, recreational and cultural infrastructure, rural and northern community infrastructure, and public transit. The funding breaks down as follows: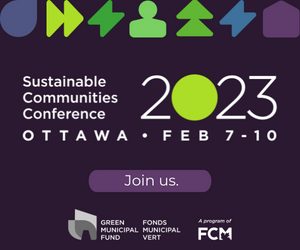 $228,147,387 for green infrastructure;
$29,060,925 for community, culture, and recreation infrastructure; and
$82,705,236 for rural and northern communities infrastructure.
These investments will help pay for new construction and rehabilitation of infrastructure assets that will provide:
Cleaner air and water;
Reduced greenhouse gas emissions;
Smarter and more efficient cities;
Sustainable water management;
Enhanced public parks, recreational facilities and other spaces that make communities great places to live;
Better transportation and digital infrastructure for people living in remote communities; and
Faster commute and travel time for more people, and easier movement of goods for businesses.
"I look forward to the many advances we will be able to achieve in the priority areas of public transit, green infrastructure, culture, recreation, and rural development. We use our small size to our advantage, working together to make big things happen," said Paula Biggar, PEI's Minister of Transportation, Infrastructure and Energy.