CDPQ announced it has invested an additional $150 million in construction company Pomerleau. Amongst others, the investment played a significant role in Pomerleau's recent acquisition of ITC Construction Group, a leader in residential construction based in Vancouver.
"We are proud that the CDPQ is extending its commitment to our 4,000 people, our values and our growth strategy," says Pierre Pomerleau, president and CEO. "CDPQ is an outstanding partner and shareholder, and we are delighted that this renewed confidence can support the deployment of our strategic plan."
Since CDPQ's first investment of $50M in 2018, Pomerleau has more than doubled its revenues from $1.8 billion to $4 billion, and more than tripled its order backlog from $3.5 billion to $11 billion. Founded 60 years ago in the Beauce region of Québec, Pomerleau's Canadian projects outside of Quebec now account for almost 50 per cent of its revenues.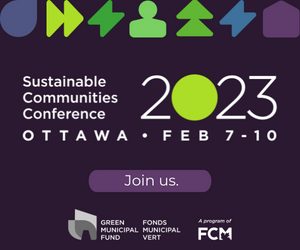 "Since our first investment in 2018, Pomerleau has grown substantially, more than doubling its revenues. CDPQ is proud to have been at the company's side during this expansion and looks forward to continuing our commitment to support the execution of the company's strategic development plan," said Kim Thomassin, executive vice president and Head of Québec at CDPQ. "In addition to fostering the organization's expansion across Canada with the ITC Construction Group acquisition, this investment is aligned with our desire to develop more sustainable living environments, and Pomerleau continues to play a major role in that regard."
"Over time, Pomerleau has become more than a construction company, adds Pierre Pomerleau. Today, it structures alternative and collaborative models of delivery and financing. This allows us to tackle a wide range of increasingly complex projects – from hospitals to industrial facilities, wind farms and light-rail transit. We are also proud to offer much-needed solutions to Canadians, including low-carbon buildings as well as public transit and renewable energy infrastructure that help tackle climate change and improve the quality of life."
Featured image: Burgoyne Bridge, St. Catharines, Ont. (Pomerleau)